Not long ago there was talk of an alleged rumor linked to a possible spin-off of the Horizon series in MMO sauce. According to those rumors, the project would be NCSoft, the South Korean company that in the past has already created several great experiences for the genre such as Lineage and Guild Wars. Now, while the rumors remain, and they absolutely must be taken with a grain of salt, NCSoft has announced a new project it's working on: Project LLL.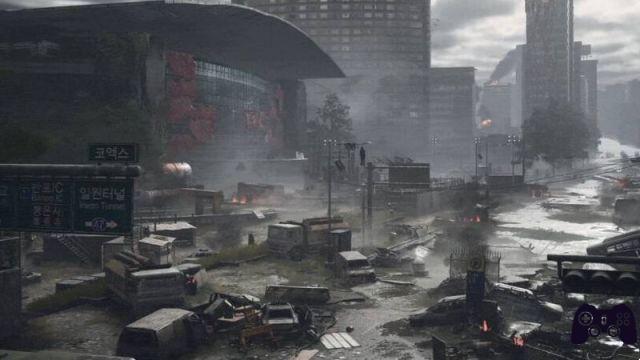 NCSoft's new title is a totally new IP that will explore a futuristic world filled with sci-fi weapons and armor. Specifically, the development team has already declared that among the major inspirations of this new game world there are two great imaginaries such as Blade Runner and Total Recall. Project LLL also presented itself as an open world third-person shooter.
Along with the announcement, the Asian company has also released a first trailer fairly extensive gameplay, which gives us the opportunity to get a much more detailed idea of ​​what to expect from the fighting style, weapons, skills and the game world that this new sci-fi MMORPG will offer. These are all the first information announced about the game, but if you want to go into more details you can read the full-bodied official post published on the NCSoft blog.
"We want to create different types of games and experiences where players can collaborate, have fun together or compete against each other using action elements", this is the ambition that the development team has and what can be read between the statements of Jaehyun Bae, project leader of Project LLL and NCSoft. At the moment we don't have a launch date for the new MMORPG, but we are sure that the project will show itself again in the next communicative moments.