Portal is one of the greatest puzzle video games of all time, so as to become a real video game cult and among the best works of Valve. Nvidia wanted to pay homage to the title, modernizing and improving it graphically and technically, all with the help of AI and powerful tools capable of completely ridiculing the concept of "remastered". Portal RTX is a new (free) version of the famous game, arrives on December 8th and allows anyone with an RTX card to experience the incredible visual impact generated by path tracing as well as completely revised textures and assets.
I already told you about Nvidia RTX Remix some time ago in a dedicated special, for those who don't know what it is, I suggest you retrieve the article and get a clearer idea. I can assure you, however, that Portal has never looked so good and replaying it in these conditions has been very pleasant.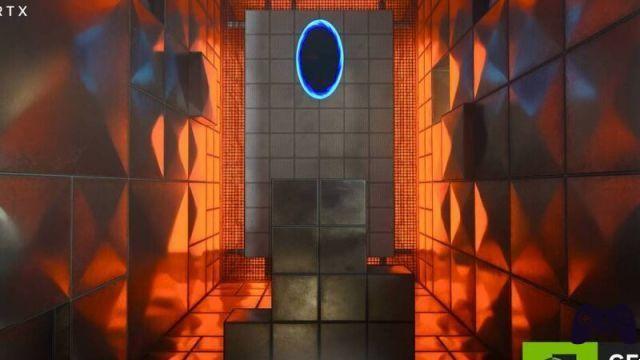 Portal RTX con RTX Remix
Every video game redesigned with RTX Remix clearly needs human intervention to be optimized, but the bulk of the work is essentially automatic and it's quite impressive to realize how modern technology can make the job so much easier.
RTX Remix is ​​able to capture textures, lighting, cameras and geometries of any video game compatible with DirectX 8 and DirectX 9. This information is loaded into a Runtime called RTX Remix Runtime which interprets everything into separate assets and reassembles them into an identical scene, after which RTX Remix converts all assets and scenes into the 3D framework, Universal Scene Description (USD), which constitutes the foundation of the NVIDIA Omniverse platform for creating and managing custom 3D pipelines.
Portal RTX is practically a new video game: revised textures, redesigned lighting, introduction of path tracing and visual impact, completely distorted scenery. If you were to try to put the two games side by side, you'd realize how much the difference is almost abysmal, testimony that Nvidia's powerful RTX Remix software works very well, also demonstrating a certain type of potential for the future.
Portal RTX, our experience
I played Portal several years ago and I don't think I need to tell you what type of video game it is, but for those who have never had the opportunity to approach it (really?!), know that it is one of the most brilliant puzzle games ever been accomplished. Certainly the second episode is even better, but even the first chapter, years later, remains a real pearl capable of attracting any type of player. My advice is to replay it, for those who have already done it in their time and to absolutely try it for the first time for those who missed it for some reason in the past.
Obviously you are certainly interested in understanding the performance of this title, because its beauty is directly proportional to the resources required to run on your PCs. It being understood that unless you have an RTX 30 series or the new 40 series, approaching Portal RTX is practically impossible, both for a practical matter related to optimization and DLSS.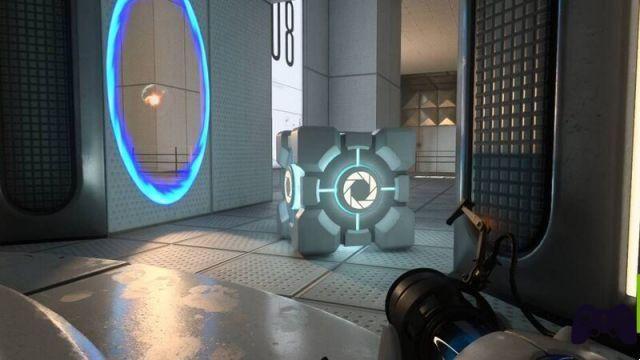 We tried to play in Full HD with an RTX 3060Ti and we managed without problems to stay just above 30 fps with DLSS 2.0, but considering that the whole game is in ray tracing, I still find the result satisfactory. To get to 60 fps in 1080p you need at least an RTX 3080 and this makes you realize how expensive it is in terms of performance.
What about 4K? Both for the characteristics of the cards and for the DLSS 3.0, the 40 series is the one that makes it a walk to approach Portal RTX. With an RTX 4080 I recorded an average of 90.1 fps with 57.4th percentile 99 fps, while con the RTX 4090 I managed to get up to 129.7 fps on average with 74.9 99th percentile fps. Beyond the power of the cards, what is impressive is the use of DLSS 3.0, which I had already greatly appreciated in Marvel's Spider-Man Miles Morales and which proves to be truly exceptional as super sampling. I can already imagine the potential it can guarantee in the future on even more "important" titles from the point of view of hardware resources.