Electronic Arts canceled a Plants vs Zombies spin-off, moving the workforce to another project canceled in turn. About seven years ago EA announced that a team of 30 developers from EA Vancouver had started work on one spin-off Plants vs Zombies. It was not the first work derived from the well-known video game, even if this time the cards on the table would have seen the title become something completely new. New ideas were on the horizon, including turning this spin-off into a single-player video game with combat in stile Arkham in which we would have control of a young boy ready for anything, with the support of plants in a battle out of time against the undead on duty.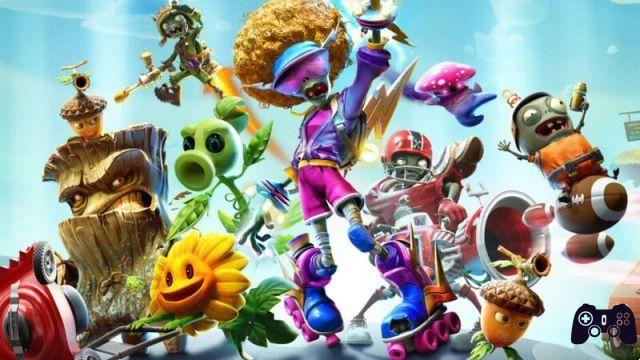 IGN, however, recently reported that the aforementioned vision has been canceled by EA without justifying it too much, moving the team of developers involved towards an adventure, always single-player, set in the universe of Star Wars, started by Visceral. The whole thing was in turn canceled in 2017.
Tom Bramall, an artist and designer for EA who continued to work on Garden Warfare 2 and Battle for Neighborville (two other games related to the aforementioned series), would also have shared some concept art of the canceled project on Plants vs Zombies, where you can take a look at some levels of the game. According to reports from IGN, the project codename was "Project Hot Tub", in reference to the film Hot Tub Time Machine, and would be outlined by levels based on the present day, a pirate island, the wild west and about the more distant future.
From a game design point of view the idea was to build the whole thing following the line of Uncharted titles for this spin-off of Plants vs Zombies, with a young man named Eddie at the center of it all. The plot and gameplay stories would have opened with this teenager befriending a pea plant, working together after an incident involving some zombies intent on invading Neighborville through time. Eddie's abilities would be based on the plant beside him from travel to travel, with a range of possibilities based on the companion and the situations. However, during a few short sections set in the Middle Ages, players would control Eddie's sister, Tessa, with the power to rewind time thanks to her vegetable friend, Thyme.
Everything would have been published by EA during 2017 following a presentation to executives that took place the previous year. At the time, however, it seems that work on another project dedicated to Star Wars required more care and attention, hence the incorporation of the aforementioned team and the cancellation of the project. However, following the elimination of the latter as well, the team itself was divided and redistributed on the new works being created. Based on recent developments and reception with new games of Plants vs Zombies, the chances of EA returning to Project Hot Tub would seem slim.