We have already talked several times about all the problems Overwatch 2 had at launch. Blizzard's free-to-play title has damned many fans, who have reported not only very long waits to access servers and games, but also bugs are tormenting the correct functioning of the game. Now, more than a week after day one, Blizzard apologized for the turbulent launch of his latest game, giving everyone a wealth of content to redeem in the hero shooter.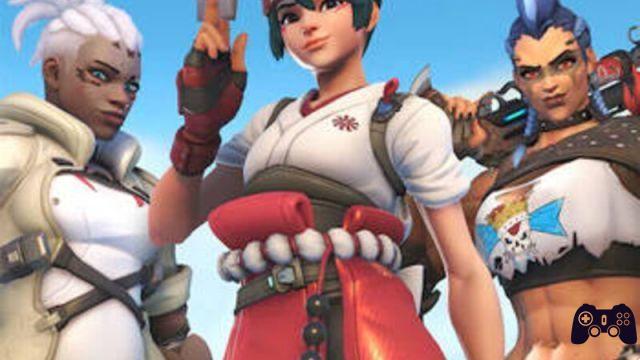 This new communication from Blizzard took place a few hours ago, with the US company publishing a new post on Twitter to apologize to its fans. The US company has listened to all the complaints and feedback left by players in this first week of Overwatch 2 (of which you can buy a pack on Amazon), and while the team is currently working to resolve the various issues, content is being given away for everyone.
Right now, Blizzard is offering players the following content for Overwatch 2: The Health Pack Weapon Charm and Cursed Captain Legendary Skin for Reaper. But that's not all, the company took advantage of this moment of communication to announce that there will be double XP points over the weekend, which will allow players to gain experience much faster.
When #Overwatch2 launch is bumpy you make it up to players
Besides making progress on bug fixes & stabilization, we've got goodies to share with all players
Health Pack Weapon Charm
‍☠️ Cursed Captain Reaper
2x Match XP weekends
How to get em https://t.co/pU6b13P0ww pic.twitter.com/Pzs1RvnWFu
— Overwatch (@PlayOverwatch) October 11, 2022
Though these days things are finally starting to level off, many are continuing to turn up their noses defining themselves not at all happy with how the launch of the game was approached. On Metacritic, for example, the free-to-play User Score is one of the lowest ever for a triple A title, with the players themselves saying they are not happy not so much for the problems, but for the few substantial differences compared to the first chapter of the franchise.