Since its release in 2018, Super Smash Bros. Ultimate has had a massive roster boasting crossovers with tons of different franchises. Over the years, many other fighters have joined these to reach a total of 89 fighters that players can use within the Nintendo brawler. However, the protagonists of NieR: Automata (which you can find on Amazon) are missing from this list, which has generated the displeasure of its creator.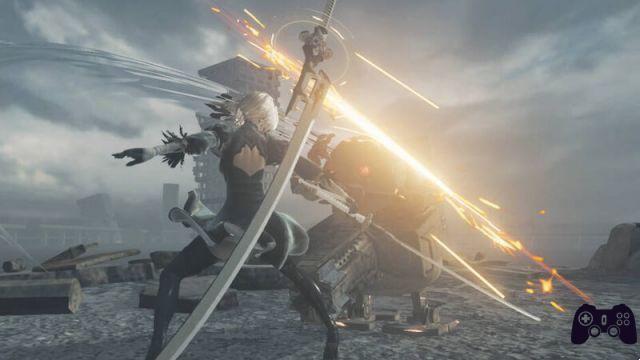 Indeed, Yoko Taro said in a recent interview that he felt rather sorry for not being able to take part in Super Smash Bros. Ultimate. The author of NieR: Automata and the acclaimed series of which the game is a part, revealed this information during an interview with NintendoLife in which, alongside him, were also present the producer Yosuke Saito, the composer Keiichi Okabe and the technical director of Virtuos Shi Qiang.
The reason for these statements is to be connected to the recent words of Nintendo. The publisher, in fact, has confirmed that the 89 playable characters of Super Smash Bros. Ultimate will not be expanded further. Therefore, with the impossibility of adding other fighters, even iconic characters of the franchise such as 2B, 9S and A2 will not find space in the game. Yoko Taro said he was disappointed, underlining his intention to bring the protagonists of NieR: Automata into the fighting game.
Yoko Taro's words follow some statements made in the past days which, however, have a totally different topic. The author of NieR: Automata, in fact, has received multiple thanks from fans who claim that his work has been essential in helping them in their fight against depression. It is a side note that serves to make it clear how often, in addition to the economic dynamics that regulate the market, video games have enormous power both for those who make them and for those who play them.