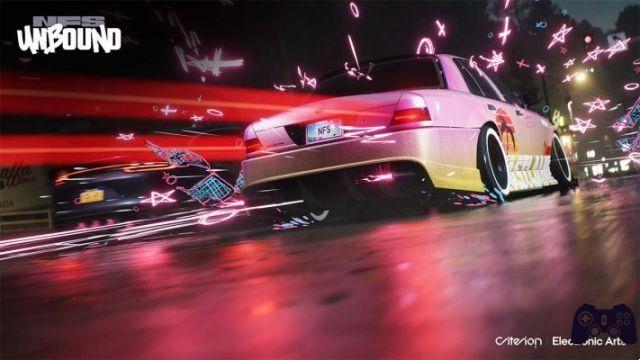 Need for Speed ​​Unbound is also starting to press on the accelerator in terms of marketing. After a lot of information disseminated over the last few weeks and relating to the Lakeshore setting and the multiplayer sector, Criterion Games and EA have released a new gameplay video dedicated to a highly anticipated element for the game. The new video, in fact, shows the forces of order in action, ready to put a spanner in the works for every infraction.
It is an element that had already been rumored previously but, finally, we see the police in action on the streets of Lakeshore. According to the images shown by the development team, the police will be quite aggressive and ready to put the city on fire in order to enforce the law. In fact, we will have to rev it like never before if we want to escape the pursuits and brutality of the agents. The video allows us to appreciate a series of scenes taken from various manhunts that highlight the many possibilities offered by the gameplay of Need for Speed ​​Unbound.
Police chases are one of the defining elements for EA's racing series. In fact, many of the most loved titles such as Most Wanted or in the Underground and Carbon series have seen us in tough confrontations with the agents and the fans are certainly happy for this imminent return. Furthermore, from the gameplay video of Need for Speed ​​Unbound, we can appreciate the style focused on the graffiti culture that the Criterion and EA title will stage. The visual effects are intriguing and give a greater sense of originality to the title, even if it will be possible to deactivate them.
Need for Speed ​​Unbound (which you can pre-order on Amazon) is coming December 2, 2022 and will only be available for the new generation. PlayStation 5, Xbox Series X|S and PC users will be able to enjoy 4K resolution and 60fps in the new chapter of the series.