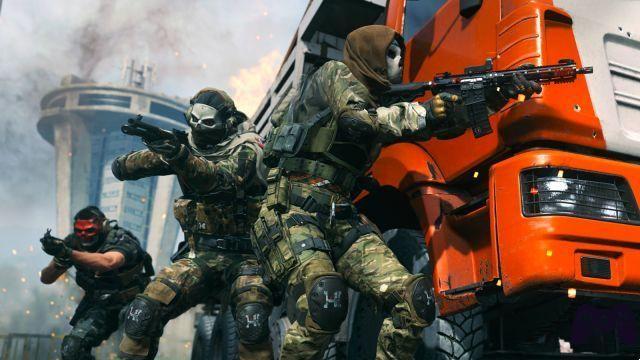 Over the last days a very important controversy has arisen around Activision Blizzard and concerns verification via SMS, which is impossible for some players who have a prepaid subscription. The dispute was born with Overwatch 2 and it was later discovered that Call of Duty: Modern Warfare 2 would also have used this system. Now, to calm things down a bit and explain exactly what's going on, Activision has intervened in person.
"The SMS policy for Modern Warfare 2 and Warzone 2.0 on Battle.net is the same as Warzone on PC, implemented in May 2020. A mobile phone number must be connected to your Steam account in order to play on that platform", we read in the update of the anti-cheat of the series, or Ricochet. What emerges is that at the moment only PC players are subject to this policy and not console players.
The reasons why even Modern Warfare 2 will be subject to this particular mode of use is linked to Ricochet. "SMS verification is crucial to our anti cheat system. In this world we will take aback against the creation of illicit accounts at the source ". the words contained in the Ricochet update and which can be consulted on the official website at this address. A practice that will obviously serve to avoid "smurf" accounts, i.e. those created at level 0 by already strong players and which make matches unplayable when matchmaking is based on player skill.
The latest #TeamRicochet progress report is here! We'll cover:
Learnings from the past year
Mitigation tactics available globally at launch
Recap from #MWII Beta
SMS security policy
Plus more! Drop into the #CODBlog ➡️ https://t.co/le0r52OiJ1 pic.twitter.com/nARGKbjiE8
— Call of Duty (@CallofDuty) October 13, 2022
Call of Duty: Modern Warfare 2 will be available starting October 28, 2022 for PS4, PS5, PC, Xbox One, Xbox Series S e Xbox Series X. The early access of the single player campaign will also entitle you to some rewards, apart from obviously completing the storyline of the game. More details are available in the article which you can reach at this address.