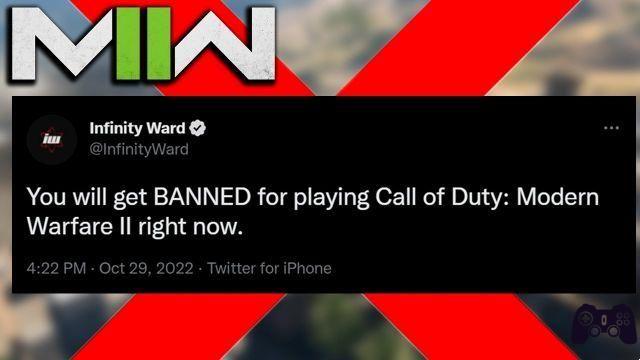 It's not the first time we've talked about problems and unexpected turns su Call of Duty: Modern Warfare 2. In this case the voice of the people was raised about some bans that left a bad taste in my mouth. To report everything first was pcgamer.com.
Based on the statements of the players involved, it seems that some recent bans on Modern Warfare 2 were wholly unjustified, abandoning those involved in doubt. Among these we find mike swanson, an ex-Microsoft employee and casual gamer (at least according to his words). He was one of the first to report the situation, publishing a post in which he recounted that on December 5, his account was first subjected to arrests from the game, only to then discover that he had been banned. Curiously Swanson claims to play Modern Warfare 2 mainly in single player, and that following an appeal to Activision he was confirmed to be blocked for use of "unauthorized software" and "manipulation of game data".
"As a developer, my personal theory is that frequent crashes (and associated errors on corrupted files) are incorrectly flagged by Ricochet anti-cheat software as intentional manipulation by players," Swanson said, trying to find a rational reading of the matter.
Another user's experience is also reported in Swanson's post, such Necron242, who reported that he ran into a situation apparently identical to his (but he managed to get reimbursed by Steam, the platform on which the game is having a stratospheric success, including in the appeal the news articles that highlighted the situation ).
Apparently the situation, at least according to what is reported by the site, is much broader than it appears, with the Activision Blizzard page on the Better Business Bureau website full of such reports, in which banned players complain about these same modalities, having very few hours of play.
Before saying goodbye, we also recommend that you drop by on our YouTube channel, where you can find videos dedicated to the videogame world at 360 degrees, with curiosities, goodies and reflections on the sector and the current approach possibilities it offers.