Another month, new mods for Minecraft. The community that engages in creating this type of content keeps growing, offering us more and more new and original mods every day. In this article we wanted to enclose the most interesting ones that came out during the month of September, so as not to miss those little gems that could easily be overwhelmed by the huge amount of mods that are released on a daily basis.
Below you will therefore find the 10 best mods of September, for both Forge and Fabric. We have tried to include mods that are as varied as possible from each other, so that anyone can find something for their teeth. And if you need a little help regarding the procedure for installing mods, you can easily consult our specific guide.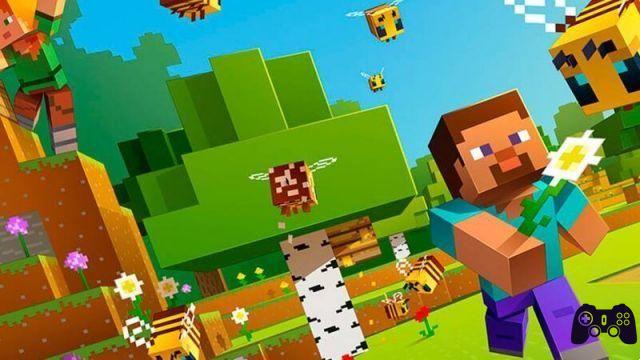 #1 — Quality Equipment
Modloader: Forge
Version: 1.19.2 | 1.18.2 | 1.16.5
Additional Files: No
This item will be released on September 1, 2022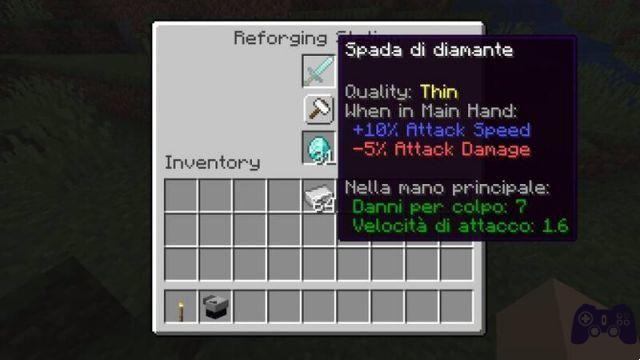 We start this list with a mod that will definitely get the full attention of Terraria fans. The Quality Equipment, in fact, implements a function similar to another present on the aforementioned 2D sandbox, i.e. the possibility of reforge your own weapons to obtain different bonuses (but also malus).. All this takes place through the addition of a new anvil, within which it is possible to place your weapon and generate new attributes using the material with which the tool is made.
Of course, it's not as easy as it sounds; in fact, a good amount of luck will be needed to find the right effect. You may very well find yourself holding a sword with increased attack speed and damage, as you may ruin your own weapon with effects that will apply disadvantages to it instead. In short, everything depends on your patience, your luck and also the amount of materials you are willing to spend to forge a powerful weapon.
#2 — DarkRTP
Modloader: Fabric
Version: 1.19.2
Additional files: Fabric API
This item will be released on September 17, 2022
You know the fruit of the choir and its effect of teleporting the player to a random point within a dozen blocks? Now try to imagine this effect bigger: this is what DarkRTP wants to do, a mod that allows you to teleport to a random place within a maximum of 3000 blocks away!
It is undoubtedly a mod not intended for anyone, but which will certainly be very useful for those who decide to try it instead. DarkRTP is especially recommended on servers: for example, with this mod it will be much easier to be able to find a place where you can start building your base without having to go through the initial zones of a world, where the majority of players have already collected all useful resources. Obviously the possibilities are not limited to this: a mod like this, in the right hands, can have enormous potential.
#3 — Combat Roll
Modloader: Forge | Fabric
Version: 1.19.2 | 1.19.1 | 1.19 | 1.18.2
File aggiuntivi: Cloth Config | Player Animator
This item will be released on September 19, 2022
If there's one thing that's missing from Minecraft fights that could make them much more interesting, it's definitely the thumb. This simple mechanic can drastically change any fight and make it much more captivating. Well, the Combat Roll implements this element within the game!
The thumble will allow the player to sprint in the direction he is going, so that he can evade enemy attacks or put himself in an advantageous position to deliver the next blow. This mechanic is fully implemented in the game: in fact, there are also enchantments to apply on your armor to make the somersault more efficient, for example by decreasing its reload time, increasing the distance or even increasing the number that can be performed in a given time frame.
#4 — DarkLoot
Modloader: Fabric
Version: 1.19.2
Additional files: Fabric API
This item will be released on September 19, 2022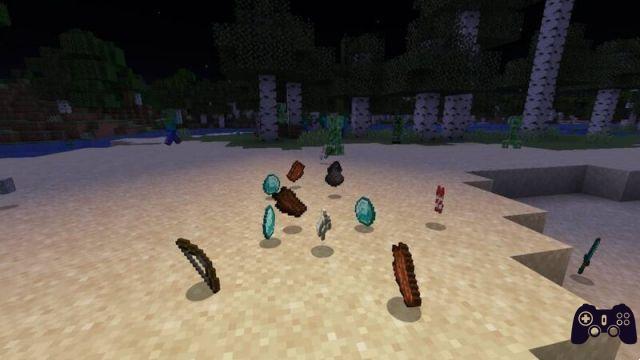 Taking out mobs in Minecraft is not always as rewarding as we would like. Unless you go hunting for specific mobs to get certain items, in fact, monsters don't have much to offer the player, other than experience. This is where DarkLoot comes in – this mod goes a make dropping mobs significantly more enticing, making hunting not only a method to gain experience, but also to enrich yourself with many useful materials.
The first thing DarkLoot does is increase the drop rate of the classic items that would be dropped by mobs, such as rotten meat, bones or gunpowder. Secondly, and this is the most important novelty, it also adds new items that can be found by killing certain mobs. For example, a spider can drop redstone dust, as a piglin can drop gold bars, even going as far as diamonds in the case of zombies. And that extends to animals too: pigs, for example, can even drop saddles!
#5 — Nether Depths Upgrade
Modloader: Forge | Fabric
Version: 1.19.2 | 1.18.2 | 1.16.5
Additional files: GeckoLib | Fabric API (for Fabric only)
This item will be released on September 6, 2022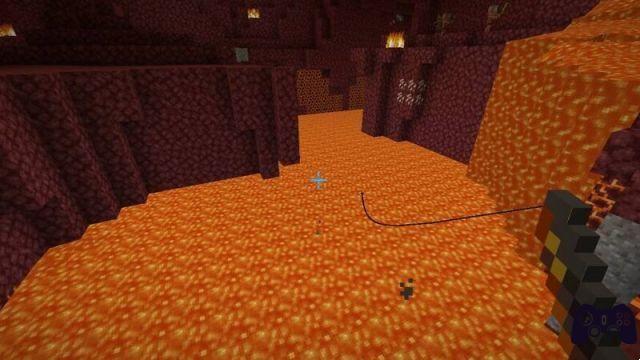 The nether within Minecraft has undergone some pretty major changes in recent years, changing it from a simple alternate world to a place full of resources. However, there is a side of this world that has never been explored yet, namely the huge oceans of lava that occupy most of the surface. With the Nether Depths Upgrade it is possible bring these vast masses of incandescent liquid to life by adding all-new fish: we are talking about 9 different types!
Each of these new fish will spawn in different biomes, and have totally different looks from each other, not to mention sounds. Obviously, a special fishing rod is also implemented that allows you to fish in the oceans of lava and capture these fish, with which it is possible to create some unpublished objects. Finally, new blocks are also added, such as lava sponge or distorted algae.
Minecraft is available on all major consoles, and you can buy it on Amazon.
#6 — Spagnan's Delight
Modloader: Forge
Version: 1.18.2
File aggiuntivi: Farmer's Delight | Brewin' and Chewin'
This item will be released on September 4, 2022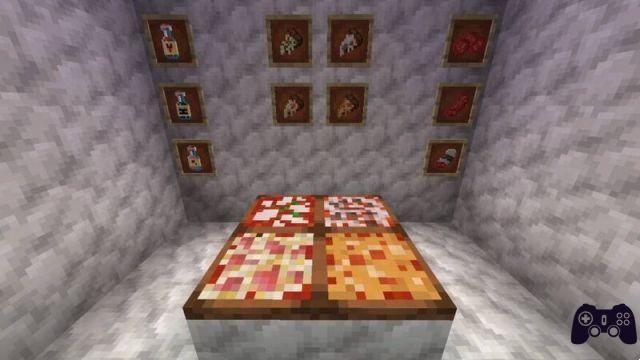 This mod goes hand in hand with all food lovers, especially for pizza lovers. The Spagnan's Delight indeed goes to implement different types of pizza to the game, so as to add some spice (not in the literal sense!) to food preparation in Minecraft and change our diet a bit.
In particular, this mod must be accompanied by the Farmer's Delight and the Brewin' and Chewin', two mods that implement different mechanics in the game concerning the preparation of food and drinks. This means that the creation of the new foods and drinks of the Spagnan's Delight are not limited simply to new crafting recipes, but there will also be new methods different from the classic ones to prepare your own food.
#7 — Horse Expert
Modloader: Forge | Fabric
Version: 1.19.2
Additional Files: Puzzles Lib | Curios API (forge only) | Fabric API (for Fabric only)
This item will be released on September 1, 2022
One mod that can definitely come in handy for anyone is the Horse Expert. Thanks to it, it is possible view all horse stats on screen: This obviously includes speed, hitpoints and jump height.
By default the mod is set to show stats only for already trained horses, but you can customize it to show these for any horse. This is a small detail that will undoubtedly simplify the life of anyone looking for a horse that has certain stats, given that with this mod there will no longer be a need to train horse after horse in the hope of finding the one you want as soon as possible. we are looking for.
#8 — Better Tridents
Modloader: Forge | Fabric
Version: 1.19.2
Additional Files: Puzzles Lib |Fabric API (only for Fabric)
This item will be released on September 1, 2022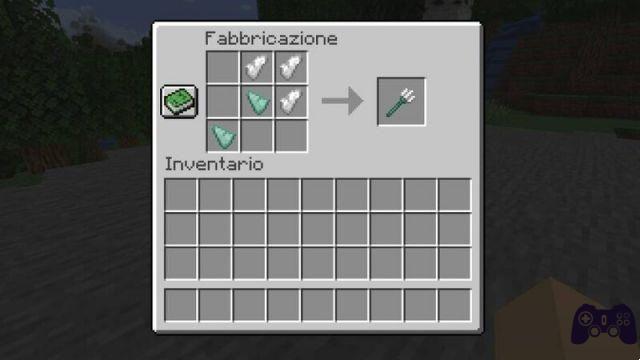 From the same creator of the previous mod we also have Better Tridents, an add-on that operates directly on the trident, as the title suggests, to go and improve the experience. The big news that introduces this mod is the ability to craft this powerful and extremely rare weapon, so that you no longer have to rely on luck to find it.
Obviously it doesn't end here: among the various changes, the Loyalty enchantment has also been retouched, which will now ensure that the trident, while returning to the player, will also bring with it any drop left by monsters killed with this weapon , without having to go and collect it manually. These are small improvements that definitely have a significant weight, and that will delight all lovers of the trident, which with this mod becomes an even more interesting weapon.
#9 — Soulbound
Modloader: Forge
Version: 1.16.5
Additional Files: No
This item will be released on September 20, 2022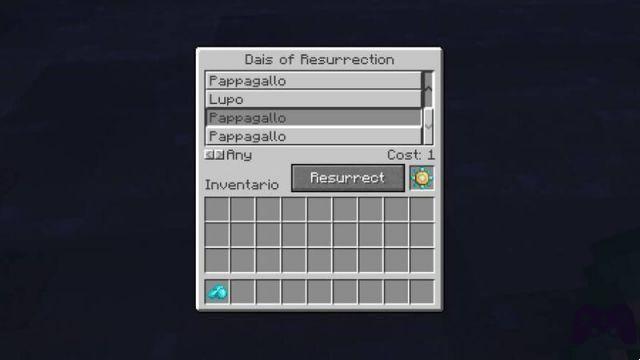 Let's face it: one of the saddest things that could happen to us in our Minecraft games is seeing our pet die and not being able to do anything to fix our mistake. Soulbound comes to the rescue precisely to stop this very prolonged massacre of broken hearts, giving the possibility of bringing our pets back to life! Obviously it won't be that simple: for each resurrection there will be a need for the Pneumite, the new mineral introduced by this mod, which is therefore essential if we want to have our animals back among us.
The mod doesn't just add a simple revive feature; through various new objects, new mechanics are also implemented that allow you to recall your pet regardless of the distance, or to collect them in an item that practically acts as a Poké Ball, to always have them with us. And as if that weren't enough, you can even transfer your pets to another player.
#10 — GraphUtil
Modloader: Forge | Fabric
Version: 1.19.2 | 1.18.2
Additional files: Fabric API (only for Fabric)
This item will be released on September 26, 2022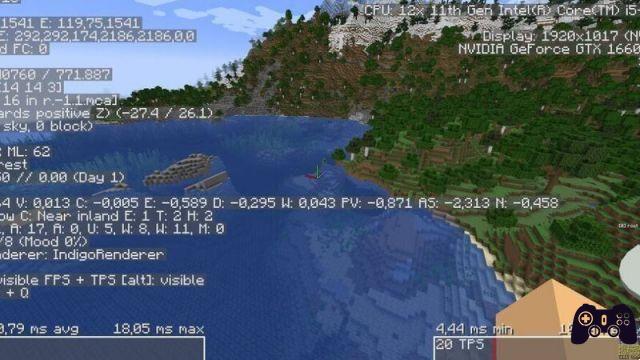 This latest mod is meant for those gamers who are obsessed with the performance of their PC while playing a certain game. GraphUtil goes to work on the Minecraft graph that can be opened using the key combination ALT + SHIFT + F3, which shows specific information such as FPS, TPS or ms. The mod makes this graph even more detailed, adding factors like decimal values ​​and a line showing the average, and improving a few small options here and there. Definitely not a mod for everyone, but more than great for those looking for this kind of thing.
These were the top 10 mods of the month for September. Which did you find the most interesting? Will you try them? Let us know with a comment below! In the meantime, we invite you to also catch up on last month's top 10.