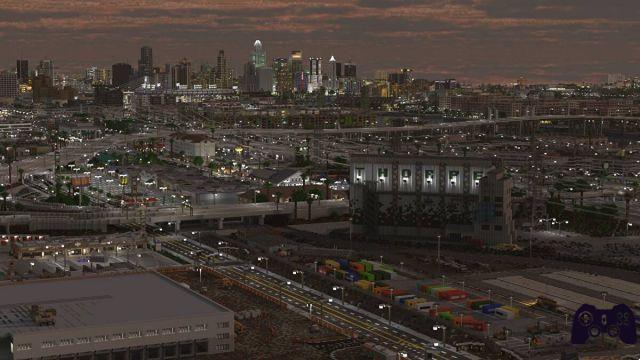 When we talk about Minecraft again, we always end up being surprised by the creations that the community of enthusiasts gives birth to. The Mojang sandbox, nowadays, presents a boundless world of possibilities and surely if you are a novice it will all seem so complex to you, especially if you come across works like the one we are about to show you. Let's talk about Greenfield: a real one city ​​that came to life thanks to the work of 500 enthusiasts.
This new creation appeared a few days ago on Reddit, where the user known as 'NJDaeger' posted a screenshot showing off a city built inside Minecraft (you can buy it on Amazon). This creation is jaw-dropping, especially since it required the effort to over 500 enthusiasts and 11 years of work to complete, with the airport alone taking two and a half years to come to life, and it shows.
What is astounding is how this "manpower" and construction timeline has resulted in a terrifyingly detailed city. Looking at the image, you can see how all the elements are rich in detail, and if you sharpen your view aiming at the horizon, it almost seems like you're looking at a photo of a real city and not a blocky creation made with Minecraft. In addition to the airport, in fact, they are present buildings, different suburbs, and all sorts of details that make this Greenfield super realistic. And as if that weren't enough, a complete map is also available online, which you can visit at this address.
Over 500 people have helped us build this Minecraft city, and the airport alone took 2.5 years to build. This is what our Minecraft city looks like after 11 years of work from gaming
Once again the Minecraft fan-base proves to be one of the best at creating content within their favorite game. Once you get to see these wonders, you can't help but think that the Mojang sandbox is no longer just a game, but a real hub of creation in which anyone can give free rein to their fantasies, both alone and in the company of friends or other enthusiasts.