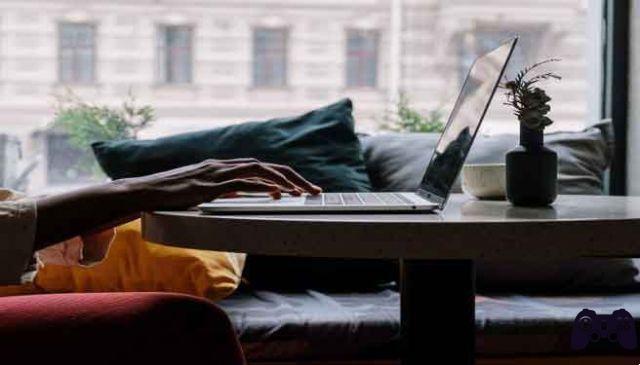 In 2022, is Microsoft Edge finally a better browser for Windows 10 than Google Chrome? Let's take a look at the evidence. Since the release of Google Chrome in 2008, it has quickly become an industry standard. When Microsoft Edge was released alongside Windows 10 in 2015, Microsoft hoped that users could finally switch back to their native browser.
Microsoft Edge and Google Chrome: which is the best browser in 2022?
Fortunately for Google, Microsoft Edge failed to dent Chrome's status as the best web browser for Windows 10 and 11. A debate between Edge and Chrome would have been ridiculous a few years ago. But now that Microsoft has adopted a Chromium engine for Edge, the struggle to become the best web browser for Windows 10 is more open than ever.
Design and engine
Both Edge and Chrome are quite similar in terms of design. Edge now has a much cleaner look and uses sleek rounded buttons. The search bar / URL is almost identical to Google Chrome, as is the layout of the bookmarks, extensions and settings bar. A familiar design will attract more users to Edge, and Microsoft is counting on it.
Google Chrome recently integrated a new feature that allows you to group tabs. By grouping tabs together, you can free up workspace and increase productivity. But beware, this will come at the cost of increased memory usage.
Microsoft may have just pulled one with their built-in dark mode on Microsoft Edge. However, on Google Chrome, you have to tinker in the Windows personalization settings to turn on dark mode. If you don't want to change your Windows 10 settings, third-party extensions can also enable dark mode in Google Chrome.
You can, however, use custom themes on Google Chrome. The Chrome Web Store has a large collection of themes available that you can make the most of.
The new and improved Microsoft Edge is based on the Chromium open source browser, just like Google Chrome. Chromium is known for having a minimalist user interface which makes web browsing fast and light.
Microsoft Edge and Google Chrome: performance
To accurately compare the performance of both browsers, we decided to test Edge and Chrome with some of the best benchmarking tools in the industry. We carried out three different tests to have a more reliable and impartial comparison.
We first measured the HTML5 compatibility test. This test indicates how well a web browser supports HTML5 standards. Unsurprisingly, since both Chrome and Edge essentially run on the same engine, the HTML5 test was a draw with a score of 577.
Before running the following tests, we reset the web browsers to their default settings and all extensions / add-ons were disabled.
The WebXPRT 3 benchmarking tool is an industry standard benchmark that measures the performance of web browsers when subjected to various scenarios that replicate average daily use. After rigorous testing, Google Chrome scored a decent 81/100, while Microsoft Edge scored an outstanding 90/100.
Likewise, in the Speedometer2.0 test, Edge outperformed Chrome by scoring a whopping 48,5 against Chrome's score of 37,1. These results prove that Microsoft Edge is far superior in performance on Windows 10.
RAM usage
It's no secret that Google Chrome takes up a big chunk of your RAM (Random Access Memory). Ironically, Chrome was once known for using minimal system resources. Microsoft Edge, in comparison, uses fewer memory resources, making it ideal for systems with limited memory.
You can open Task Manager by right-clicking on the taskbar to view the amount of memory consumed by each program. Our results showed that ten Google Chrome tabs took up around 1100MB of RAM, while ten Microsoft Edge tabs only consumed 800MB.
On a PC with limited resources, you will experience a significant performance boost when using Microsoft Edge. In terms of memory usage, Microsoft Edge is much lighter than its Google Chrome counterpart, which is why Edge is the best this time around.
Microsoft Edge and Google Chrome: privacy and security
In today's digital world, data privacy plays a vital role. Organizations like Facebook and Google are constantly struggling to balance their need for user data and user privacy.
In 2020, Chrome 83 was released with several new security and privacy features for users. Despite the additional security features and an improved privacy options menu, data privacy remained disconcerting for the average user. The poorly designed user interface makes navigating the privacy and security settings quite complicated.
Another essential security feature in this update was Safe navigation. This would provide you with different levels of cyber protection based on your needs. Google recommends choosing "Enhanced Security" for faster and more proactive protection. Unsurprisingly, this requires accepting the submission of browsing data to Google in exchange for full protection.
On the other hand, Microsoft Edge has taken proactive measures that have made managing privacy and security much easier for users. During installation, users are provided with a number of easy-to-follow privacy options. Edge provides basis, balanced o strict and the potential consequences of each are well explained.
When we compare the privacy and security features of Edge and Chrome, it's pretty surprising to see how Microsoft Edge is the better choice. Microsoft has focused on making privacy and security comprehensive and accessible for users and it has paid off. While both browsers offer you the ability to configure identical security settings, you can do it much faster in Edge.
Compatibility
Google Chrome has been around for over a decade, so it's no surprise that Chrome supports a much wider range of platforms.
Chrome is the default web browser and search engine for almost all Android devices and Chromebooks. In addition to Windows and macOS, Google Chrome is compatible with iOS and also provides Linux support for Debian, Fedora, and Ubuntu.
On the other hand, Microsoft Edge is compatible with Windows 7 and above, Android, iOS and macOS. Edge is also compatible with Linux now, but it seems unlikely that Microsoft will support Chrome OS.
Microsoft Edge is the best browser for Windows 10 and +
After fully comparing Google Chrome and Microsoft Edge, we can safely say that Microsoft Edge is the best Windows 10 browser of 2022 by a considerable margin.
Edge consistently beats Chrome in performance, privacy and security management and system memory usage. However, when looking at both browser compatibility support, Chrome comes first, but this could lean in Microsoft Edge's favor in the near future. 2022 may finally be the year you realize that Microsoft Edge has an edge over Google Chrome.
Further Reading:
Download GApps for Android 12 (all packages)
Windows 10 2004: Edge and Chrome can now use up to 27% less RAM
Microsoft Edge vs Google Chrome: Which Safari Alternative Is Better on Mac
Edge Chromium vs Google Chrome: You should switch to Microsoft's new browser
How to change the default web browser