After the Anthem disappointment, Bioware is ready to make a comeback by starting from two of its most loved franchises. We heard about the new Dragon Age just recently, with the development team revealing an important update on the new chapter of the saga. In addition to carrying on its fantasy universe, Bioware is also working on a new main iteration of the Mass Effect series, and in these hours a mysterious teaser which caught the attention of the fans.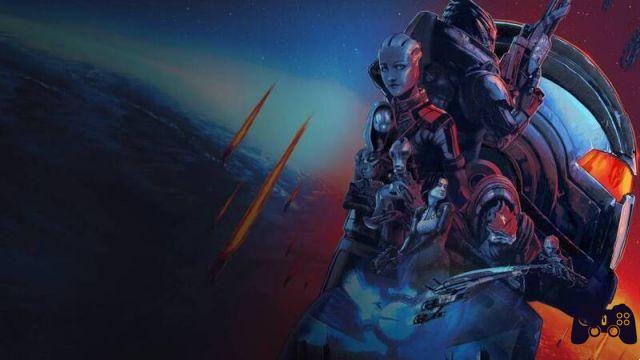 Yesterday we celebrated theN7 Day, a fundamental day for lovers of the Mass Effect saga which, like every year, celebrates the vast game universe, the characters and the fans of this franchise themselves. To accompany the various initiatives this year, however, there was a new teaser that seems to hint at a series of first details on what will be the new chapter in Bioware's sci-fi saga.
The protagonist of the new teaser is the mystery, given that in the few seconds of the clip, an audio recording is the master that has given fans of the series a lot to think about. Now, after a few hours, there are those who have managed to decipher the teaser revealing that within the audio recording it is possible hear Liara T'Soni's voice clearly, with the asari referring to humans and the Council.
Thank you to all the agents who decoded the footage. Here's a clean transmission https://t.co/iADrTHnU6s pic.twitter.com/ALNBNNM05a
— Mass Effect (@masseffect) November 7, 2022
After the teaser was decoded, the team behind the new Mass Effect also decided to make the broadcast public. Unfortunately this is the only news relating to the new chapter of the Bioware space saga, and most likely it will still be some time before we know more details about the future of the saga. It is more probable, for example, that Dragon Age Dreadwolf will be the first to see the light, a title that was announced well before the new Mass Effect.