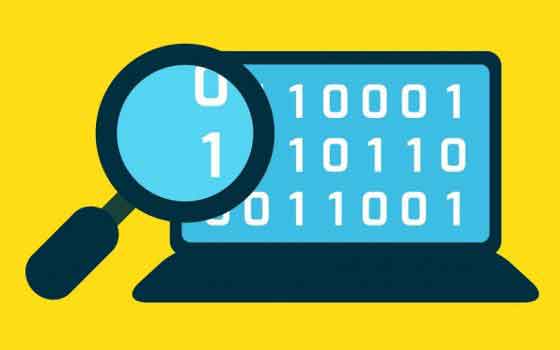 No matter how smart your device is in terms of security, viruses and malware still find their way to gain unauthorized access to your precious data. And once a virus or malware enters your device, it's just the beginning of a nightmare.
A device without antivirus software is dangerous and risky, like leaving the house open without a lock or security system. Antivirus software can act as a defense mechanism to keep cybercriminals at bay.
Using a comprehensive security tool can help you detect, track viruses, malware, or harmful threats while protecting your private and sensitive data from exposure. Hence, installing a good antivirus security tool on your device is the least you can do to stay protected.
Speaking of antivirus software, we're sure you've heard of Kaspersky and Avast as they are quite popular in offering feature-rich security solutions. Confused about which one to choose? We are here to help you make the right decision! In this post, you find a detailed list on Kaspersky vs Avast highlighting all the main differences between the two contenders weighed on features, prices, user interface and so on.
Kaspersky vs Avast
1. Introduction
Kaspersky, a Platinum Winner of the Customer Choice Awards, is a leading cybersecurity brand chosen by both individuals and businesses. Kaspersky extends its services to almost all platforms, including Windows, macOS, iOS and Android. It has been in the industry for more than 20 years and is well known for offering first-rate virus and malware protection against harmful infections and threats.
Avast is a light and intuitive antivirus program available in both free and paid versions. It is fully capable of detecting and preventing viruses, malware, ransomware and other threats from entering your device. One of the main reasons behind Avast's huge popularity is the features it offers along with the free version which includes malware protection, WiFi network security, ransomware security, digital password safe, and more.
2. Features
Kaspersky Antivirus offers you a lot of security features that offer complete protection to keep your device and data safe. Let's talk about the feature set offered by various Kaspersky antivirus packages.
Kaspersky Antivirus (basic version)
Virus and Malware Protection.
Vulnerability scanner to detect leaks and patches in your system's security.
Silent mode feature that turns off any notifications you can use while watching a movie or playing games.
Advanced multi-layered ransomware protection to keep digital threats out.
Kaspersky Internet Security
Includes all the above features.
A 2-way firewall to strengthen the security of your system.
Email filter to refine your inbox and keep junk / spam emails away.
Webcam protection.
VPN protection.
Compatible with multiple platforms including macOS, Windows and smartphones.
Kaspersky Total Security
Includes all the above-mentioned features provided with Kaspersky Antivirus (Basic) and Kaspersky Internet Security)
Password manager.
File encryption utility tool.
Parental control.
File Shredder tool.
Avast Antivirus is also available in a variety of variants (free and paid) that you can choose according to your needs. Here is a list of features offered by various Avast antivirus packages:
Free Avast Antivirus
Virus and malware protection. (basic version)
WiFi network security.
Avast Internet Security
All of the above.
Advanced 2-way firewall for malware protection.
Email filter for spam and junk mail scanning
Sandbox mode that loads suspicious links and website pages in a secure space.
Real site functionality to avoid DNS leaks.
Avast Premier
All of the above.
Webcam protection.
File shredder.
Utility tool for automatic software update.
Avast Ultimate Suite
All of the above.
High-end VPN protection.
A cleaning utility tool that cleans unwanted files, junk data.
3. Malware Protection
Malware protection is one of the basic features every antivirus security suite should have.
Based on AV-Test's rating, both Avast and Kaspersky performed wonderfully well. Avast and Kaspersky scored a good 5,5 out of 6 in the evaluation test conducted on the basis of malware protection.
So, if you are confused between Kaspersky VS Avast when it comes to malware protection, you can definitely choose one of these brands.
4. Ease of use
Well, agree or not, but ease of use plays a crucial role when deciding between various software. A good antivirus tool should not only offer advanced malware protection, it should also be attractive, easy to use, and offer all the essential tools in the right place.
Kaspersky has a simple, light-colored interface that neatly lists all categories on the main screen itself.
Avast Antivirus also does a great job of listing all the right tools in the main panel. From scanning options to advanced settings, you can reach all functions wherever you want with just one tap.
5. Prices
Is it worth paying for antivirus in 2021? In deciding between Kaspersky antivirus and Avast antivirus, price can be considered a crucial factor. Antivirus software that offers a variety of advanced security features, in addition to the one that comes with an affordable price, is a clear plus for everyone.
How much does Kaspersky cost:
Kaspersky Antivirus (Basic): $ 59,99 / year.
Kaspersky Internet Security: 79,99 $ / anno.
Kaspersky Total Security: 99,99 $ / all'anno.
Avast Antivirus pricing plans:
In addition to the free variant of Avast antivirus, here are some paid packages you can choose from.
Avast Internet Security: $ 47,99 / year.
Avast Premium Security (1 device): $ 69,99 / year.
Avast Premium Security (multiple devices): $ 89,99 / year.
Avast Ultimate: $ 99,99 / year.
6. Support
In the never-ending battle to choose what's best between Kaspersky and Avast antivirus, you can also mark your points based on the customer support and technical assistance each tool offers.
Well, if you are looking for an excellent 24/24 technical support team that works 7/7 to offer solutions to your problem, Avast may be the ideal choice. Kaspersky, in comparison, is a bit moderate when it comes to solving customer problems and queries.
The best alternatives to Avast Antivirus
The final verdict
This concludes our Kaspersky VS Avast comparison guide by highlighting various factors including features, pricing, performance, malware protection, and others. When it comes to features, Kaspersky is a clear winner as it offers a variety of security essentials at an affordable price.
Then, if you're comparing Kaspersky and Avast based on malware protection, then it's a draw. Both of these security tools have outdone themselves in offering advanced protection to keep our sensitive devices and data safe. Let us know which one is your favorite!
Further Reading:
The best alternatives to Avast Antivirus
How to completely uninstall Avast on Mac
Buying Guide - Page 3
Bitdefender VS McAfee: the definitive comparison
How to uninstall Kaspersky Antivirus from Mac or PC