When in 2019 SEGA and Amplitude Studios announced the Humankind project at Gamescom that year, few really believed that the video game in question would become something so important to a large group of gamers. I didn't believe it either: on the other hand, the development team had done nothing but treat themselves to the Endless series and their new project seemed perhaps too ambitious, perhaps destined to remain unfinished. I couldn't be more wrong: it obviously took some time, but in the end Humankind really arrived in 2021 and today, over a year after its debut on PC, it has also arrived time to take a look at the Together We Rule expansion.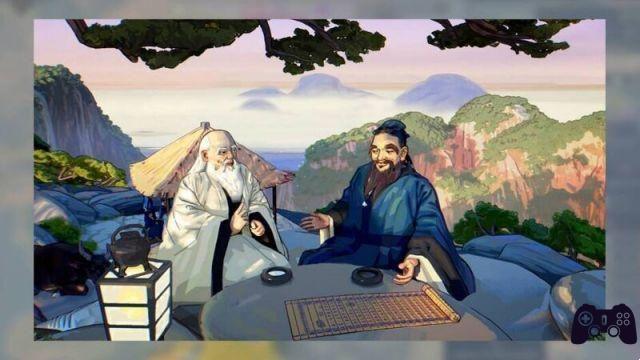 This is obviously not new: over the years this industry has definitely changed and for the various development studios that deal with video games they must inevitably guarantee a longer life for the product in question, even for singles player. Together We Rule fits right into this context, but it's not all rosy as one might often believe when faced with operations like this.
Add a little to give more
Let's start immediately from a point on which there will certainly be discussion. Together We Rule is not an expansion proper. Although SEGA and Amplitude define it as such, the first impression I got after dusting off the base game (played more than a year ago at launch) was that of a few but pleasant additions that certainly improve the overall experience of game. That's not necessarily a bad thing: it would take me at least a couple of days to list all the gigantic expansions that I've seen coming to console and PC games over the years and in a way, the arrival of this little package has me demonstrated how often great things are not needed to improve an already solid gaming experience.
What does Together We Rule include? Very few things actually. It starts with a new Currency, a new neighborhood that unlocks new interactions, six new cultures, six new wonders and several completely new narrative events. These are therefore additions, which align with the already many present within the game world of Humankind. A little too little, perhaps, but the additions are still necessary and demonstrate the development team's willingness not to abandon such an interesting project, which had already hit the mark when it was announced. On the other hand, it's not every day that you come across a 4X that somehow manages to tell the story of human civilization.
Humankind is always that, and rightly so
Once the theme of content has been addressed, the time has come to understand how much change they can offer. Clearly the first judgment is positive. Despite being a game that never dies and still offers a good level of challenge, it is clear that having a continuous insertion of small ad hoc contents can radically improve the impression of the public. The truth, however, is that Humankind's identikit always remains the same, with or without expansion.
Starting a new game with all this new content, such as a new Civilization, is certainly intoxicating and opens us up to new levels of challenge. However, it does not impact the actual gameplay. All the proposed contents can inaugurate new branches and have a certain impact within the actual game, but it is clear that in the end the soul of Humankind will always have the upper hand. We're not talking about a new map, a new raid or additions that completely change the experience. Amplitude Studios' job is simply to offer a pretext to make a new game, to start a new challenge in what is human civilization. In this respect it is clear that the expansion succeeds without too many problems, but it is also true, however, that perhaps for some it may not be enough. It all depends, of course, on the kind of player each of us is on an individual level.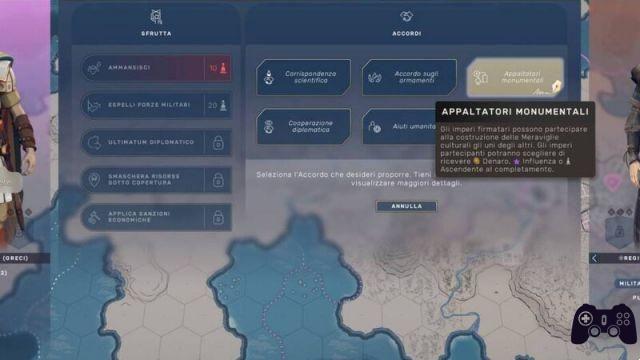 I've never been a big fan of 4X, at least in the modern era, where my tastes as a player have changed over time and have undergone an important change, also dictated by the desire to do this job and try more and more genres. Yet playing a game of Humankind always has that something familiar, of welcome home and these contents are simply an excuse to play a few more hours. Which is exactly what any such expansion should do.
A classic feeling
Unlike other expansions, which perhaps change part of the game structure, Together We Rule was like meeting up with an old friend. All, of course, with the classic difficulties and challenges that the game offers. I don't deny that I found myself a bit lost when I first started: on the other hand, the time to be able to play games of this kind is less and less and in recent years I tend to look at other types of products with more interest. Since my last game, which took place close to the release, it has been strange to go back to trying to create your own civilization, with all the necessary difficulties that the Humankind challenge level offers.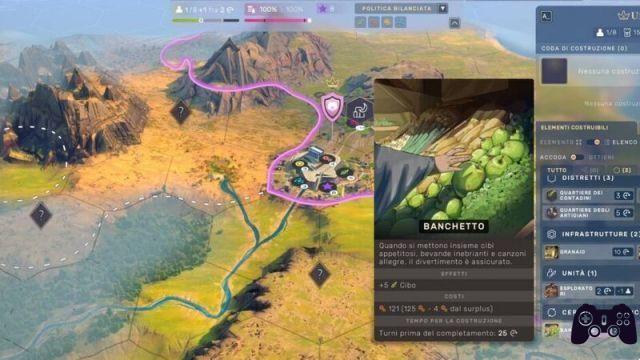 Clearly, the arrival of this expansion does not change the reference market. Despite being a decidedly small product, Together We Rule seems to adapt very well to the video game in question, like when you decide to get a tailored suit. The whole experience remains, of course, niche. But if it's really worth the final asking price, this obviously depends on the individual player: if your goal is still to spend some evenings, then the entire expansion is probably worth the cost of the ticket.