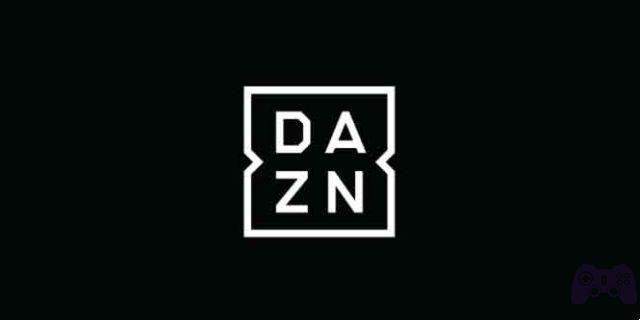 At the end of February 2022, the DAZN streaming service also arrived in Spain to allow you to watch content such as MotoGP, basketball Euroleague, Serie A and other sports competitions for a final price of 4,99 euros per month. If you've decided to give this service a try, you may want to know how to make the most of it on your TV.
Therefore, we will explain how to watch DAZON on your television. The simplest thing is to look at it through its official applications for various platforms, but since it is not available for all televisions, consoles or devices, we will also mention a few alternatives.
How to watch DAZN on your TV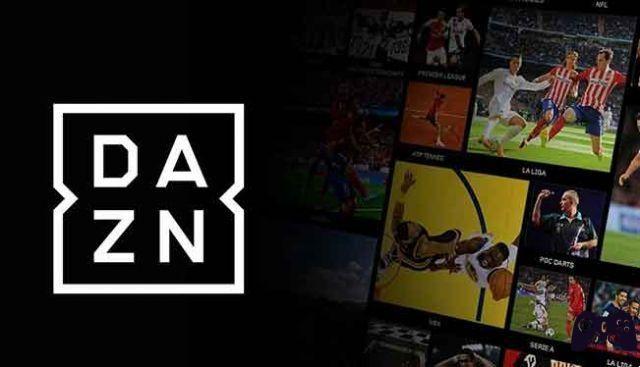 1. How to watch Dazn on Smart TV
The first and easiest way to watch DAZN on a TV is to search for its official native application which is available for some smart TV models. The application is available on televisions with Android TV, TizenOS (Samsung), WebOS (LG) and Panasonic Smart TV operating systems.
To download Dazon, you will need to go to the application store of your TV's operating system and search for the word DAZN. Once installed, you just have to enter it and log in with the user account you created via the browser.
2. Dazn su Chromecast
DAZN has applications for Android devices, so you can take advantage of the option to send content to a Chromecast if you have one on your TV. Furthermore, you can do the same with any device or dongle that also implements Chromecast transmission technology, such as the popular Xiaomi Mi Box.
To send content through your application, you must first click on the Chromecast icon that you will see at the top right of the screen, once done you will have to choose the Chromecast or compatible device to send it to and that's it.
You can also cast content to Chromecast from the web page when using Chrome. All you have to do is do click the Submit button which will appear when you open the menu with the three dots in the upper right corner of the screen and choose the device to do so.
3. Dazn su Fire TV
Amazon has several Fire TV devices on the market, of which in Spain you can buy the Fire TV Stick, which is the very model of a dongle or smart device that you connect to the HDMI slot of your TV. By not providing native support for alternatives like Chromecast, Fire TV becomes one of the simpler alternatives.
When you turn it on, its interface is very similar to that of Android TV, and you will see a menu with the various compatible services you have available. Among these you should be able to find DAZN, so after configuring your WiFi you just have to enter it, identify yourself with your credentials and start watching the contents.
4. Dazn su PlayStation e Xbox
DAZN is also available on PlayStation 3, PlayStation 4 and PlayStation 4 Pro consoles, as well as Xbox One S and Xbox One X. This means that if you have one of these desktop consoles, in its application menu you will find a specific application for the streaming service in which you can identify yourself to view the contents of the platform on your TV.
Nintendo Switch currently has no support for this service or other similar platforms, so we'll have to wait to see how this console evolves and if it gets it in the future. Therefore, for now you will have to make do with Sony and Microsoft desktops, which is no small feat.
5. Dazn on Apple TV
DAZN has an official application for Apple TV, with live streaming, although on its website it is not specified which generation. You need to download the application from the device's app store, then enter it identifying yourself to use the service normally on your TV.
6. Dazn su Raspberry Pi o MiniPC
Another alternative you can use different types of MiniPCs which you can connect to your TV via HDMI. You have everything from multimedia-focused ones like TViso to far more versatile and affordable ones like the Raspberry Pi. The only problem you may encounter is that you will usually be faced with operating systems with computer interfaces that will not look good on the TV.
However, once you have adapted to them and learned how to use them, you will only have to open the DAZN website in a browser, create an account if you don't already have one and identify yourself in the web version of the service to view the content. from her on your TV. You can also use Roku TV or other MicroPCs in HDMI spit format.
7. Dazn on computers with HDMI
And in addition to small computers designed to stand next to the TV, you can also use your PC or laptop by connecting them with an HDMI cable to the TV. You will see on TV everything you do on your computer, that is, you will just have to use it as you would to watch DAZN in your living room. Also remember to use the full screen mode of the web if you see it using the browser.
Connecting is really easy. Just connect one end of the HDMI cable to the slot on your computer set up for it and the other end to the slot on your TV. If the TV does not go directly to the PC, you will have to use the remote control to change the input source or the input, that is, the device from which you are viewing the screen, and once you see your computer go to the official website of the service.
Further Reading:
How to install and watch DAZN on Fire Stick
How to watch Amazon Prime Video on Chromecast
How to install Sky Go on Firestick / Fire TV?
How to buy a cheap 4K Smart TV
Unsynchronized video and audio on Roku, what to do