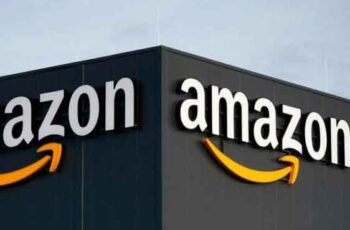 How to delete your Amazon account and what happens when you do. Deleting your Amazon account is a permanent action that will delete all your data. You can cancel your Amazon account via the "Close your Amazon account" page. Deleting your account means you lose access to Amazon products like Audible, Alexa, and Kindle. Although there are other options if you still want to access those products, but don't want a Prime account.
Amazon can be a useful platform, but it's not for everyone. If you have decided that you no longer want your Amazon account, you have the option to delete it. But it is important to know what that means. If you're not willing to give up everything that comes with an Amazon account, you can try alternative methods, such as increasing the security of your account.
How to cancel Amazon account
You can only delete your Amazon account on the desktop version of the website, not on the mobile app.
Go to the Close Your Amazon Account page and log into the Amazon account you wish to delete.
Review the products and services for that account, and if you want to continue, select a reason to delete your account from the drop-down menu.
Check the box next to Yes, I want to permanently close my Amazon account and delete my data.
click on Close my account.
You will receive a confirmation email. Reply to this email within five days to delete your account.
Go to the page Orders of your account.
Select Not yet shipped.
Select Request cancellation next to the pending order.
Alternatives to deleting your Amazon account
You can make your account more secure without deleting it completely. So, if you've purchased content that you don't want to lose access to, or if you're using a Firestick, but no longer want to have a Prime membership, try the following options.
Delete your credit card information
Go to the Amazon website, hover over the tab Accounts and lists on the home page and choose Account.
Select I yours payments.
click on Modification under the desired payment option and choose Remove from wallet.
Press on Confirm cancellation.
Delete your shipping address
Go to the Amazon website, hover over the tab Accounts and lists on the home page and choose Account.
Select i your addresses.
Find the shipping address you want to delete and choose Remove.
Update your email and phone number
Updating your email address and phone number can be helpful, especially if you've set up two-factor authentication.
Go to the Amazon website, hover over the tab Accounts and lists on the home page and choose Account.
Select Access and security.
Enter the account password, if required.
click on Modification next to your email address and update the information, following the instructions. Then repeat the process for your phone number.
Can you use PayPal on Amazon?
Enable two-factor authentication
Two-factor authentication is a security measure that requires an additional verification step to log into your account. So instead of just asking for a password, you may also need to enter a code from an SMS sent to the phone number associated with your account. So it's safer.
You can enable two-factor authentication for your Amazon account by going to the tab Accounts and lists on the Amazon home page and choosing Account. From there, click Access and security and modify the two-step verification settings .
Further Reading:
How to cancel your Disney Plus membership
Amazon Prime: how to share an account with family and friends
How to register a device on Amazon
How to Watch Amazon Prime Videos on Android
Amazon Prime does not work, let's see how to solve the problems