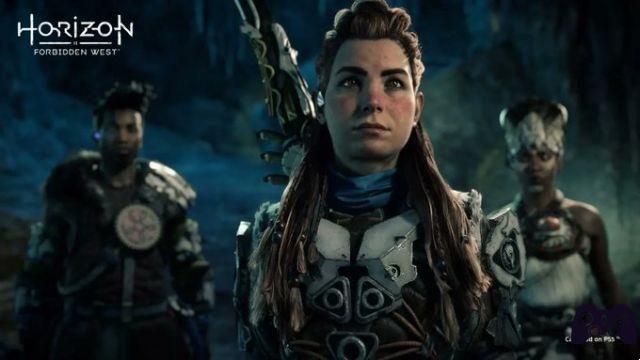 2022 was a pretty convincing year for PlayStation production lovers. In addition to a trio of triple A first party exclusives, however, there have been tons of rumors about what future projects could be coming to PS5. Among these there was also a lot of talk about the projects related to the Horizon franchise, with some rumors that seemed to insist above all on a multiplayer project, and not only.
Until today it was only a mere rumor, but it was Guerrilla Games itself that came out of the closet, with the Dutch team officially confirming a new project set in the Horizon universe. Specifically we are talking about a new multiplayer game of the saga, which was officially mentioned recently in a post promoting some of the open positions to work within the studio.
The interesting thing is that the study does not limit itself to expressly mentioning the project, but we are given some first details. This Horizon in multiplayer sauce will have a new cast of characters, a unique visual design and will invite players to explore the majestic wilderness of the Horizon universe together. These are the first official details revealed by Guerrilla Games, and now we can't wait to see this new project in action.
"Featuring a new cast of characters and a unique stylized look, friends will be able to explore the majestic wilds of Horizon together." pic.twitter.com/vuD7owcxTx
— Okami Games (@Okami13_) December 16, 2022
In addition to the online project, Guerrilla's post explicitly stated that the team is committed to "making new epic adventures starring Aloy". This means that we can definitely expect a third chapter main feature of the series, but also more experimental projects. In short, if you love this PlayStation franchise, the next few years will certainly be very interesting, and let's not forget the TV series in development and arriving on Netflix.
Before saying goodbye, we advise you to also visit our YouTube channel, where you can find videos dedicated to the gaming world at 360 degrees.