There has been a lot of talk lately about the now upcoming Gotham Knights. Since before the official announcement the game has been able to attract a large amount of attention thanks to the rumors. But now, just a few days after its launch, the news of the console versions locked at 30 FPS has some players a little annoyed. On PC the situation is quite different, with the minimum requirements that had already confirmed the 60 FPS, but up until today there was still an aura of misery surrounding the PC version of the bat-family game.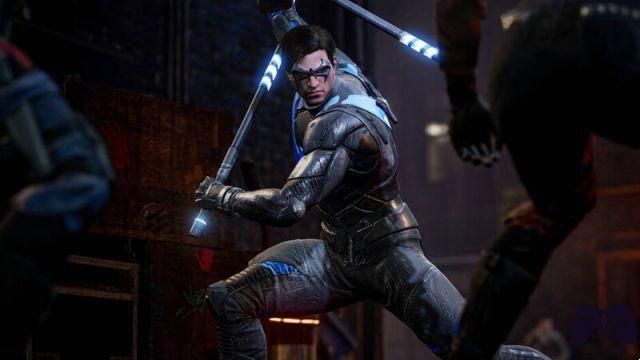 Let's talk about recommended requirements for the PC version of Gotham Knights (you can pre-order it on Amazon), which have remained hidden until a few moments ago. As has already happened in the past, this important information about the game was revealed in a new post published on the game's official Twitter account. Together with the recommended requirements, the minimums have also been re-shared, so as to allow anyone to get an idea about the possibility of running the game on their PC.
Thanks to these graphs we can say with extreme certainty that Gotham Knights on PC will be able to reach high quality standards. According to the recently published recommended requirements, in fact, fans will be able to experience this new adventure in the gloomy city of Gotham City at 60 FPS and with a resolution in Full HD keeping all the graphics settings at the top.
Here are your recommended PC specs for #GothamKnights pic.twitter.com/E2bb4gQvWK
— Gotham Knights (@GothamKnights) October 18, 2022
Let's see both settings together to make the next Gotham Knights run at a minimum or in a recommended way.
Minimum requirements
Processor: Intel Core i5-9600K or Ryzen 5 3600
Memory: 8GB RAM
GPU: GeForce GTX 1660 Ti o Radeon RX 590
Free space required: 60GB
OS: Windows 10 64-bit
Recommended requirements
Processor: Intel Core i7-10700K or Ryzen 5 5600X
Memory: 16GB
GPU: GeForce RTX 2070 o Radeon RX 5700 XT
Free space required: 60GB
OS: Windows 10 64-bit
At the end of this article we just have to remind you that Gotham Knights will be released on October 21st on Xbox Series X|S, PlayStation 5 and PC platforms.