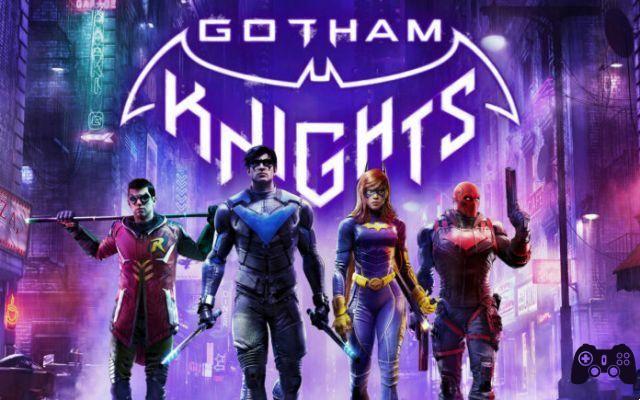 After clearing the PS4 and Xbox One versions to focus only on PS5 and Xbox Series S|X, Gotham Knights will not offer a true next-gen experience anyway. As reported online, in fact, the WB Games Montreal home game will not run at 60 frames per second, but will be locked at 30. This was confirmed by a representative of the development team and publisher, who revealed the information about it in the Discord group dedicated to journalists who are currently testing the game for review.
"I know many of you are wondering if there is a performance mode for Gotham Knights on consoles. Due to some features we have in the game, like a full co-op experience and a highly detailed open world, we simply can't scale up the resolution to deliver 60 frames per second. For this reason, the game is locked at 30fps on consoles", reads the message promptly released via Twitter and which confirms a post on ResetEra, where a user who obtained early access to the game had revealed the frame rate of the new adventure with the characters DC.
Clearly this statement from WB Games Montreal also reveals why the PS4 and Xbox One versions of the game have been cancelled. If it is impossible for developers to enter a performance mode (where frame rate tends to be rewarded instead of resolution) on next gen consoles like PS5 and Xbox Series S|X, on older consoles the gaming experience would probably have been even more terrible. However, there is still a little bitterness in the mouth for all users who have been waiting for the game and who are now used to playing titles exclusively at 60 frames per second. which seem to have become the standard for this generation of consoles.
They just responded to it only being 30 fps on console pic.twitter.com/iEbkBz5UKX
— Beware the Batman (@Batman_Beware) October 15, 2022
Gotham Knights will be available starting October 21, 2022 on PS5, Xbox Series S, Xbox Series X, and PC, slightly earlier than previously scheduled. If you haven't already, you can reserve your copy on Amazon. Keep following Tom's Hardware for all the news and announcements in the pipeline from the world of video games.