Less and less is the launch of God of war ragnarok, one of the most anticipated PlayStation exclusives in recent years. All the hype that has been generated around the title is finally about to be conveyed on November 9th, but in the meantime there are several ways to distract yourself from the wait. In these hours, in fact, the reviews of the new God of War have come out (here you can read ours), which, obviously, have sparked various discussions around the new exclusive PlayStation.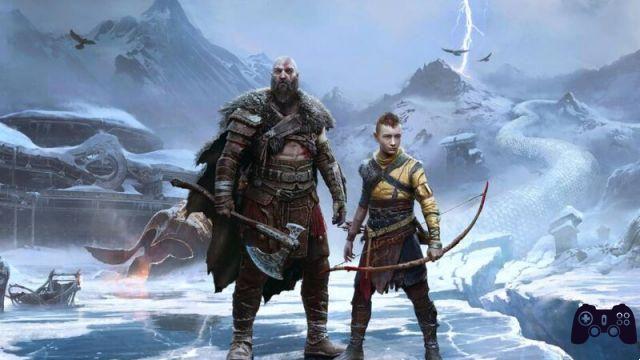 Thanks to the reviews, we were able to discover several more in-depth details of the experience arriving over the next few days, but what struck fans the most is to find out how God of War Ragnarok (you can book it on Amazon) runs surprisingly well even on PlayStation 4. Many have even defined it the performance of the new God of War on the last generation Sony console was miraculous, but to enjoy this performance it seems that a noisy compromise is necessary.
According to a new video published by the GameSpot editorial staff, we discover that by playing God of War Ragnarok your PlayStation 4 could take flight. It's nothing new to associate the noise of the PS4 fans with an airliner taking off, and apparently the situation will not improve with the new Santa Monica exclusive. The short clip makes fun of this detail, but apparently this will be the price to pay to play Ragnarok on a base model PS4.
No, your ears aren't broken. #GodOfWarRagnarok may run well on PS4 but at what cost?! pic.twitter.com/pQ0kJrHqDo
— GameSpot (@GameSpot) November 3, 2022
This is just the umpteenth piece of content that has emerged on the net in these hours, with Sony having created a very varied advertising campaign made up of commercials and also a real hype train to advertise the launch of God of War Ragnarok. We remind you that the new chapter of the God of War saga will be released next 9th November in esclusiva PlayStation 5 e PlayStation 4.