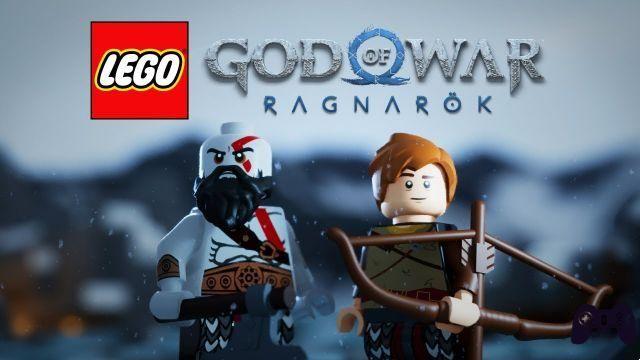 We point out the recent release of LEGO God of War Ragnarok, an alternative and totally amateur version of the well-known Santa Monica video game. Everything is totally free and available for download by following the following link.
Made by youtuber ThrillDaWill, exploiting Unity as a graphics engine, LEGO God of War Ragnarok plays a lot with the Sony adventure, reworking it in a key that seems absolutely unmissable, especially for fans. His version of the Kratos and Atreus adventure is driven by a passion that leaves room for even the most varied nonsense humor.
To begin to get an idea about it, before downloading, ThrillDaWill has published a long introductory video in which he describes this particular video game, also describing its creative process. We remind you that we are talking about the same author who at the time had also created LEGO Fallout, once again confirming his love for this particular creative modus operandi.
In explaining the reasons behind his project, the youtuber limited himself to describing himself as "a penniless man who cannot afford a PS5" and therefore all he has to do is "use LEGO models and my bad GPU".
While not the best experience, LEGO God of War Ragnarok will be able to give you some small satisfactions as a whole. Not a masterpiece like the original but a much more fun alternative in which love for the saga always comes out the winner.
Would you download it? Have you also tried the previous works of this author? Are you attracted by the idea of ​​a LEGO version of God of War Ragnarok (which in the meantime has also equipped itself with the photo mode)? It will cost you nothing to give it a chance.
Before saying goodbye, we advise you to visit our YouTube channel, where you can find all-round videos dedicated to the gaming world, with curiosities of all kinds, goodies and various reflections on the current realities of our sector.