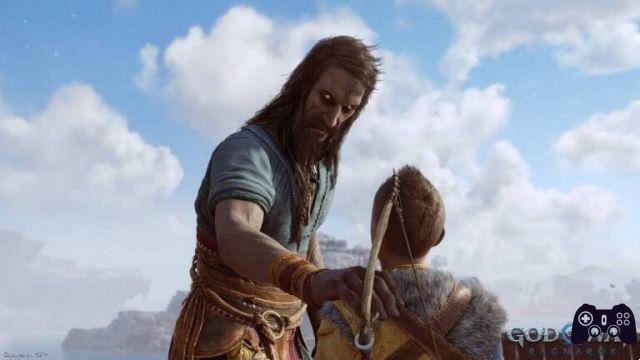 God of War Ragnarok (which you can buy on Amazon) is unquestionably a success. Both fans and critics have appreciated it almost unanimously and its sales are confirmation of this. The team has put painstaking care into crafting this massive game world and making it believable and packed with activity for fans. Just from the secondary activities, we discover a moving tribute left by the developers for one of their missing colleagues.
This fire never stops burning. Through the coldest days, through the nights you don't want to live through. It will stand in this world we at @SonySantaMonica created for all of time, carrying the story of a man in whom I found something unnamable. Something I still carry now. pic.twitter.com/I9XbP5DGJZ
— Sam Handrick (@MDSVeritas) November 18, 2022
Jake Snipes is one of the gameplay programmers at Santa Monica Studio who worked on God of War Ragnarok until his death in 2020. This tragic event obviously also left its mark on the team and, in particular, on his partner: Sam Handrick, senior gameplay programmer at the studio. It is the programmer himself, through his Twitter account, who informs us of this beautiful hidden message. Obviously, the following will be subject to spoilers, although we will try to keep them to a minimum. Therefore, if you don't want to know anything about side missions either, we invite you to stop reading.
One of the optional quests of God of War Ragnarok, Across the Realms, is in fact a real tribute to Jake Snipes. Handrick's initial idea was to hide somewhere in the game a heart engraved with the couple's initials, as an eternal reminder of their relationship but, after proposing the idea to Eric Williams, the project took a new turn. In fact, the team has created an entire quest dedicated to two men who know each other in a cruel world and try to get out of it together.
During the journey to the four realms, necessary for its completion, we will come across a rainbow bonfire that represents the memory of Jake Snipes that will continue to burn forever. Finally, Handrick's words on Twitter are a tribute to this complex search for one's place in the world which, in some cases, is represented by a single person.