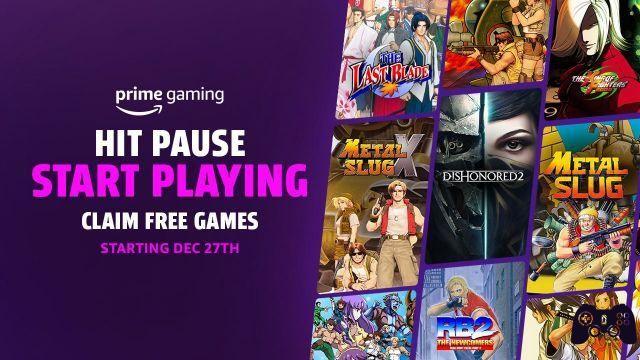 As we get closer and closer to the last month of the year, there is less and less to discover what will be the next free PC games offered by the well-known service Prime gaming. Once again it is the editorial staff of mydeals who anticipate the announcement of the Amazon service, revealing what should be the five new free games which will be redeemable by users subscribing to the Prime service starting from the month of December.
Among what appear to be the five free games arriving in the Prime Gaming service there would, as usual, also be a series of goodies not to be missed. One of them would be Brothers: A Tale of Two Sons, which is the debut title of one of the most popular gaming personalities of recent years: Josef Fares. In this single player title we can find some simple and ingenious gameplay ideas, together with a truly touching adventure story.
Another unmissable title will be Quake, the great classic of the FPS genre born in 1996 and which, even today, remains one of the best and most stimulating first-person shooters ever. This will be a perfect opportunity to return to rediscover a video game legend like the first Quake. But the free games that will be offered in December by the Prime Gaming subscription service are not limited to these two unmissable pearls.
Rounding out Prime Gaming's offering for next month, there are still three games to be revealed. Let's talk about spin, a colorful and uniquely styled platformer; Doors Paradox, a puzzle game full of relaxing puzzles and finally, Banners of Ruin; a turn-based strategy game that mixes a card game sector with its structure.
Before saying goodbye, we advise you to visit our YouTube channel, where you can find videos dedicated to the gaming world at 360 degrees.