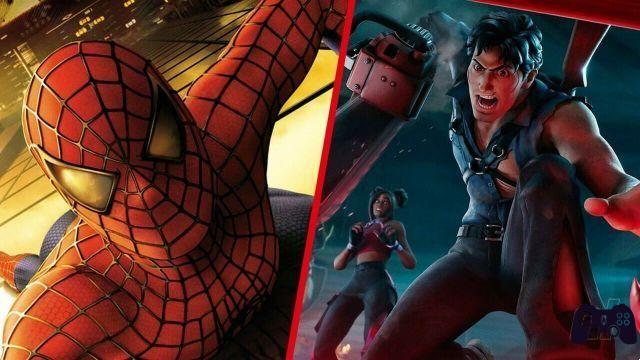 Fortnite is ready for the scariest time of the year. In fact, on the occasion of Halloween, the Epic Games title is ready to kick off the Fortnitemares 2022 again this year. During the event, the developers will insert new missions, new modes and, above all, many new skins for our characters. Some of these were shown in a short trailer introducing the October event.
As fans will know by now, virtually every pop culture character has made an appearance in Fortnite. And yet, the developers still managed to find something to add ahead of Fortnitemares 2022. In fact, among the new skins shown in the trailer, we see Ash, the protagonist of Sam Raimi's cult horror film Evil Dead, and Summer from the beloved Netflix series, Rick & Morty. Furthermore, the latter is surrounded by a large group of Mr. Miguardi, recurring characters of the animated series who have been able to make themselves loved over the seasons.
The addition on which the Fortnitemares 2022 trailer focuses the most attention, however, is precisely the figure of Ash Williams. The character, played by Bruce Campbell both in the film saga (you can buy the first chapter of the trilogy on Amazon) and in the TV series, is shown intent on defending a shed with his inseparable chainsaw and sawn-off shotgun. Meanwhile, Summer and Mr. Miguardi are intent on partying with DJ Lupo at the console.
Fortnite will kick off Fortnitemares 2022 today, October 18, 2022, and the Halloween celebrations will continue until November 1. In addition to the skins, the Epic game will also introduce several themed events such as the Zero Build Horde Rush mode. In addition, we will be able to use a werewolf transformation and the return of the Cube Monsters. October will certainly be a busy month for all fans of the Epic Games title.