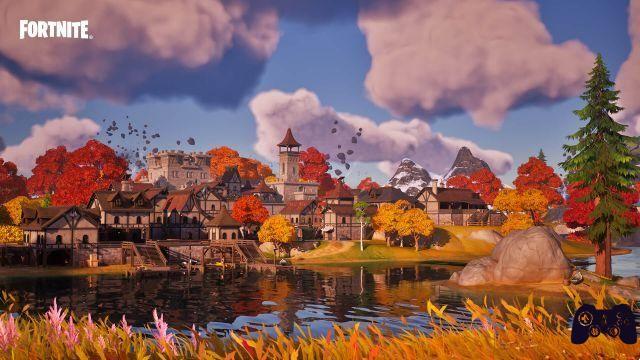 With the arrival of Chapter 4, scheduled for today, Fortnite is updated to Unreal Engine 5.1. It may seem like a significant change, but in reality the adoption of this new version of the Epic Games engine will allow the game to enjoy a series of decidedly not insignificant technical features, which will put less modern hardware to the test as well as next-generation consoles like the PS5 and Xbox Series X|S.
Chapter 4 of the Battle Royale will take advantage of several features of the Unreal Engine 5.1, including Nanite, Lumen and the Virtual Shadow Maps. The use of the graphics engine will also allow the implementation of Temporal Super Resolution, which will improve resolution and frame rate. Also present is ray tracing, which will take advantage of Lumen for more realistic and decidedly more pleasing to the eye reflections.
As we said at the beginning of this news, the implementation of these technical features are likely to put a strain on various older hardware. Epic Games recommends the use of GeForce Now for all those who do not have adequate components and still want to enjoy all these new changes. For the consoles, however, the matter is slightly different: while being able to easily handle the various technical features, to benefit from them it will be necessary to disable the 120 frames per second. However, acceptable compromises, especially considering that the engine version is by no means light.
Fortnite Chapter 4 will be available later today. In addition to the move to Unreal Engine 5.1, the game will be equipped with a new Battle Pass and many other elements of this new season. As usual, all the changes made to the game are visible on the official blog, which you can find at this address. Keep following Game Division for all the news and upcoming announcements from the world of video games.
Previews, reviews and specials are also waiting for you on our YouTube channel.