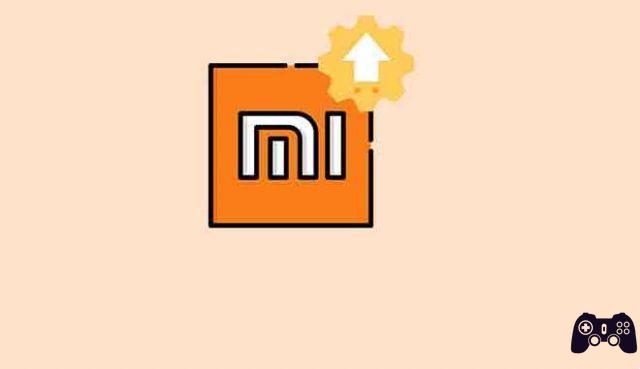 This tutorial will show you how to install Mi Flash Tool on your PC and then flash Fastboot ROM via it on your Xiaomi devices. Since its inception, Xiaomi has always remained true to its foundation of providing feature-rich devices at an affordable price range to the masses.
Its offerings range from low-budget phones like the Redmi series to those that could resist flagships like the Mi Mix Alpha. Additionally, most of its devices come with OEM custom Android skin called MIUI.
It's on the list of the best custom Android operating systems, and among the most customizable skins you could get your hands on. Users who love a fresh, clean and stock Android experience can upgrade to the Mi A series of devices.
Furthermore, due to its huge appeal among users, custom development is also among the most active for these sets of devices. From unlocking to rooting or flashing custom recovery like TWRP, the opportunities are plentiful.
Along the same lines, the OEM also offers its own software for flashing stock firmware. And in this guide, our focus will be just that. That said, here's everything you need to know about the Xiaomi Mi Flash Tool, its feature list, and installation steps.
Download Xiaomi Mi Flash Tool for Windows [Latest version 2020]
What is Xiaomi Mi Flash Tool
Every Xiaomi device comes with two sets of firmware as standard: the Fastboot ROM and the Recovery ROM. The main difference between them is their installation method.
Although the Recovery ROM can be installed directly from the device itself, the same is not true for the Fastboot ROM. The latter requires your device to boot into Fastboot mode, plus you need to install a couple of fastboot binaries on your PC before you can proceed with the installation steps.
All of which might raise a pretty good question: why should you opt for Fastboot ROM when it requires such a long list of flashing endeavors? Okay, it's easy to flash a recovery ROM with Fastboot, but things aren't always as easy as they might seem.
Xiaomi devices have always known how to be the first when it comes to custom development. From unlocking the bootloader to flashing custom ROMs, you could try tons of things.
Xiaomi Mi Flash Tool
While these custom ROMs, recovery and mods have a lot to offer, they also have an associated risk factor. If you flash an incompatible build or mess up even the slightest instruction, your device could instantly become soft-bricked or boot looped.
When this happens, you would not be able to access your device in a normal way, and thus the recovery ROM would be useless.
But even then, you could still enter Fastboot mode on your device. Then you simply need to flash the Fastboot ROM and your device will be back to normal working condition.
And this is where the Xiaomi Mi Flash Tool will come in handy. It offers you a convenient user interface for flashing fastboot ROMs on any Xiaomi device. But that's just the tip of the iceberg. There is a plethora of other features that this tool sees. Let's see it in detail.
Features of Xiaomi Mi Flash Tool
Here are some of the noteworthy features of this tool that deserve your attention:
Portable installer
You no longer have to go through the entire setup process. Just launch the EXE file and you can start using the tool right away.
Integrated drivers
One of the most important features of this tool. You can install the Google drivers, ADB tool, Qualcomm USB serial driver, Microsoft MTP and RNDIS driver directly from the tool itself. It saves you from the efforts of downloading and installing each of them individually.
Driver USB Xiaomi, download
Multiple installation options
The tool sees three different types of flashing options: Clean All, Save User Data and Clean All and Block. Here's what each of them means:
Clean All: Erase all data from your device, the bootloader remains unlocked.
Save User Data: As the name suggests, it will not format your data. Furthermore, the bootloader also remains intact, i.e. unlocked.
Clean all and lock - it will wipe all data and also lock the bootloader of the device.
Support for multiple devices
This tool supports almost all Xiaomi devices, from the earliest built to the newest ones.
How to install Xiaomi Mi Flash Tool on your computer
The most recent versions of Xiaomi Mi Flash Tool come as a portable installer. So there is no need to install, just double-click on XiaomiFlash.exe and the tool will be launched in no time. However, older versions still require installation via the installation file. If for some reason you plan to use the older version of the Flash tool, here are the required instructions set for the same.
Download Mi Flash Tool
Download the latest version of Mi Flash Tool from the link given below:
Mi Flash Tool v2018.5.28.0 (Portable, you don't need to install it)
Mi Flash Tool v7.4.25
Mi Flash Tool v6.12.22
Mi Flash Tool v6.8.30
Mi Flash Tool v6.4.1
Mi Flash Tool v5.10.28
Mi Flash Tool v5.7.31
Mi Flash Tool v5.6.1
Mi Flash Tool v4.5.9
Stages of installation
As mentioned above, the instructions are for the previous build which does not come with a portable installation file. In this note, here are the steps to follow:
Download the Xiaomi Mi Flash Tool on your PC from the previous section and extract it to a convenient location on your PC.
Now launch the MiFlashSetup.msi file, which will bring up the setup wizard. Click the Next button to proceed.
Click Browse to select the installation directory. You can also find out the free disk space available by using the Disk Cost button.
You can also select the users who can access this tool. From the bottom menu, click on Everyone or Just me and hit Next.
In the confirmation dialog that appears, click Next to start the installation process.
The installation process will now begin and should only take a few seconds. Once this is done, press the Close button to exit the configuration wizard.
How to flash Xiaomi device using Mi Flash Tool
Now that you have successfully installed Mi Flash Tool on your PC, it's time to check out the instruction set. This section will show you how to flash Fastboot ROM on your Xiaomi device using this tool. But first, there are some requirements you should meet. Be sure to review them before proceeding with the installation steps.
Prerequisites
To begin with, your Xiaomi device must have an unlocked bootloader. If not, please refer to our detailed guide on How to Unlock Bootloader on any Xiaomi device using Mi Flash tool.
Also, only Qualcomm and Redmi-powered Xiaomi devices are currently supported. Also, devices older than Mi 3 are not supported.
Download Xiaomi USB Drivers to your PC.
We will also ask you to download and install the Android SDK platform tools on your PC. This will give us the necessary Fastboot drivers.
Finally, download the device-specific Fastboot ROM. Check that it is indeed a Fastboot ROM and not a recovery one.
These are all requirements. There is no need to enable USB debugging because we are dealing with Fastboot mode. And the tool will provide all other drivers as well. So, with that said, you can now proceed with the flashing steps.
Procedure to flash the Fastboot ROM
After downloading the Fastboot ROM for your device, extract it to your PC.
Then boot your Xiaomi device in Fastboot mode. For this, turn off your device, then press and hold i at the same time buttons Volume down e Switching for a few seconds until you see the famous Mi Bunny logo along with the quick start text.
Now connect your device to PC via USB cable and launch Mi Flash Tool.
Click the Update button and you should now see a unique device ID in the Device section.
Then click the Select button located at the top left. Locate the extracted Fastboot ROM folder and select that folder. Make sure you have the entire folder and not just the Pictures folder.
At the bottom right, you will see three options: Clean All, Save User Data and Clean All and Block. Select the one according to your needs; all these three options have already been discussed in the Features section above, you can go take a look.
Finally, hit the Flash button and the process will begin. You can keep track of the same in the Progress section.
Once the flashing is complete, the Status section will show Flash completed while the Result section will indicate Success. After that, your device will restart once and you can close the tool.
Conclusion
So that was all from this guide related to the Xiaomi MI Flash Tool. This is definitely one of the most important tools for Xiaomi users and a boon for tech enthusiasts. Speaking of which, we have listed all the steps required to install this tool on your PC.
In addition, the instructions for flashing the Fastboot ROM on your Xiaomi device were also discussed. If you still have concerns about any of the steps mentioned above, let us know in the comments section.
Further Reading:
Driver USB Xiaomi, download
Download and install MobileUncle Tool for Mediatek devices [All versions]
Download LG Flash Tool and LGUP Tool with UPPERCUT (all versions)
How to download and install Wiko Sunny 3 USB Driver - MediaTek Driver
How to download and install LG USB drivers