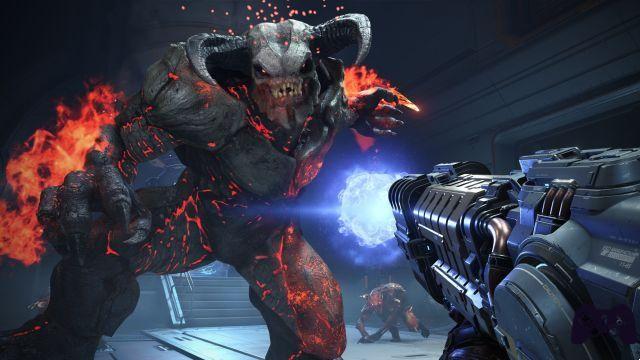 Let's go talk about Doom Eternal , and specifically the matter involving their composer Mick Gordon, who, in recent days, has decided to respond directly to Id Software, expressing his point of view through a long post on Medium. His departure from id Software dates back to about 2 and a half years ago, which ended with a very questionable post on Reddit, published by Marty Stratton, in which he talked about the soundtrack and the steps that led to its creation in the studio.
Marty Stratton, @idSoftware Studio Director, lied about @DOOM Eternal's OST events in a Reddit post that used disinformation to blame me entirely for its failure
Later, he offered me a six-figure sum to never speak about it
The truth is more important.https://t.co/zSNo2QG1mI
— Mick Gordon (@Mick_Gordon) November 9, 2022
The post by the former composer of Doom Eternal and Beautiful Desolation, however, is not limited to simply responding to id and Stratton, but explains in detail the reasons for this break in working terms, deepening each single thesis with evidence and screenshots in favor, so as to underline and highlight the working problems of an environment that would not seem too professional. As a function of this, the post dwells on many elements, resulting in a reading that is not at all immediate, given that it takes about an hour to read it in its entirety. In approaching it, however, the summary which separates the arguments one by one, directing the accusations towards Zenimax, Bethesda and id.
So the ex of Doom Eternal describes the difficulties encountered in carrying out the various projects, emphasizing that during construction id it would almost never have respected the initial organizational premises, subjecting it to a crunch period in several phases, and also revealing problems relating to the compensation received and payment times. The soundtrack in Doom has always been a fundamental component of the entire experience, coming to be recognized all over the world even with prizes and awards.
Speaking of the obvious sound issues of Doom Eternal Gordon points his finger at Chad Mossholder, who would have cut and pasted his work at will, rendering the final result, once again finding himself face to face with some of Stratton's unshared choices. There have been many clashes and attempts at a solution, as he also points out in the post, but apparently relatively useless. On Twitter, where everything can be found, Gordon revealed the reason for this late response and that no attempt at bribery could ever distract him from telling the truth of the facts.