It happens very often that many announced games then disappear into thin air. There are perhaps too many illustrious examples, and just think of how much time has passed since we saw Beyond Good and Evil 2 for the first time. Without necessarily going too far back in the years, just a year ago it was announced dokev: an MMO that takes great inspiration from the Pokémon franchise, and which, alas, has just been delayed.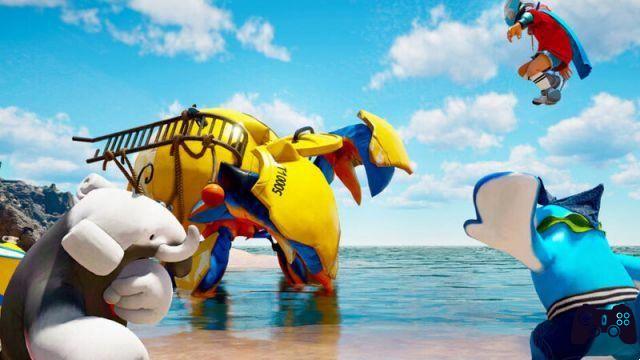 DokeV was announced in the summer of 2021, with Pearl Abyss showing us a full-bodied trailer that has been able to intrigue many fans. Now, over a year later we haven't received any more updates on this MMO, until today the South Korean development team released a major update on what their future projects, revealing priorities and postponements.
The team, already author of Black Desert Online (you can buy it on Amazon), said that for the moment their attention is pouring into Crimson Desert, the new dark fantasy-themed MMORPG. This new Pearl Abyss project should see the light during the second half of 2023, and due to this new announcement we find out that the work on DokeV will undergo a change, with the Pokémon-inspired title that now won't be released until 2024.
"DokeV and Crimson Desert meet our internal development roadmap. However, as our core development team will continue to focus on Crimson Desert development this year, we are committed to doing our best to disseminate more information about DokeV in the future." Sadly this is all we know to date about the open world MMO with creature collecting elements, but as also pointed out by Pearl Abyss, 2023 will be the year of Crimson Desert, so if you're waiting to get your hands on DokeV you'll need to be a little more patient.