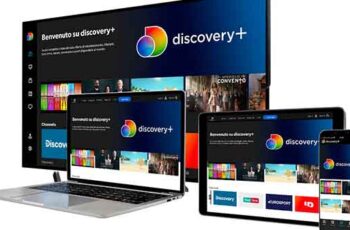 If you're looking to watch Discovery + and the service crashes often, this can be incredibly irritating. These problems could be due to a problem on your part or with the Discovery + servers. It is useful to know where the problem lies. Here's how to get Discovery Plus to work properly again.
Why does Discovery + stop working?
There are several reasons why Discovery Plus crashes. This is usually due to a problem with the servers causing errors to appear, or a problem with the hardware or Internet connection.
You can fix these problems without the need for Discovery + customer support, but you need to know the problem so that you can eventually fix it. Before you consider contacting customer support, it's worth narrowing down the issues you might be dealing with:
Discovery + crashes often. If you can't use the service in any way, it's likely a hardware problem.
Discovery Plus occasionally freezes or crashes. This could be due to a hardware problem, an Internet connection problem, or a Discovery + server problem.
Discovery Plus freezes or crashes every now and then. This problem is unlikely to be anything significant and is very likely to resolve itself. The cause is usually a temporarily blocked server or an Internet connection problem.
Discovery + is blurry or keeps buffering and freezes. This problem is often due to an internet speed problem and usually clears up on its own after a minute or two. If it lasts longer, now is the time to troubleshoot.
What to do when Discovery + crashes?
If Discovery Plus keeps crashing, try these troubleshooting tips to get it back and running.
These troubleshooting tips are about using Discovery + through your web browser and apps, so if one doesn't work move on to the next solution.
1. See if Discovery + for others works. There are numerous ways to check if Discovery Plus servers are up and running, if everything is ok then continue on with the tutorial.
2. Close the Discovery Plus app and reopen it. Narrow down the issue to the app by completely closing the Discovery Plus app and restarting it. Doing this solves the problem very often.
3. Log out and return to Discovery Plus. Try logging out of Discovery Plus and logging back in to see if that resolves the problem.
4. Restart your Android or iPhone. If you are trying to watch Discovery Plus on your smartphone, restart it to see if the problem was with your phone instead of Discovery Plus.
5. Empty your browser cache. If you are looking through the browser, try clearing the cache or using a different web browser.
6. Disable your ad blocker or VPN. If you use an ad blocker on your web browser or have a VPN running, both apps can prevent Discovery + from working effectively. Typically, it means Discovery Plus may not work or crash.
7. Try using Discovery Plus on a different device. If you have multiple streaming devices, try using it on a different one to see if the problem is with your device rather than the service.
8. Reinstall the app. Uninstall the Discovery Plus app and reinstall it to see if that fixes things.
9. Restart the modem. If you think the problem lies in the speed of your connection, try restarting the router. Test your internet connection to make sure you can still connect to the internet. If you are having trouble connecting to the Internet, go to the modem troubleshooting.
10. Wait. Some problems resolve themselves, which at the moment is frustrating but also valuable. Try again in a few minutes and you may find that Discovery Plus works again.
11. Contact customer service. If none of these solutions worked, contact Discovery Plus customer service. Make sure you give them information on what you were trying to watch, the device you are using, and the version of the app you are currently using.
How to do when Discovery Plus doesn't work
Further Reading:
Discovery Plus on LG TV: everything you need to know
How to Watch Discovery Plus on Fire TV: Download and Casting Methods Explained!
Discovery + not working, 13 solutions
How to watch Discovery + on iPhone, iPad and Android
How to watch Discovery + on Vizio Smart TV