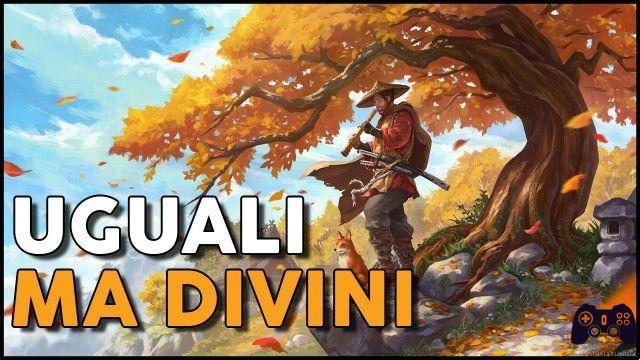 The announcement of Death Stranding 2 with a trailer that couldn't be more cryptic, he immediately tickled the minds of fans of the Japanese game designer, especially of all those who concluded Sam's journey. Immediately after the reveal of the title, many users of Reddit and other forums went unbalanced in theories and one in particular struck everyone's attention, since it could have gone very close to reality.
Warning: if you have not played the first chapter, do not continue reading: the theory is in fact full of spoilers from the first game.
The long theory on the plot of Death Stranding 2 begins by talking about Drawbridge, a new association that should replace the old Bridges. The Drawbridge is nothing but the drawbridge: if in the first chapter of the series there was talk of connecting people, in this second act the idea of ​​disconnection, even forced, could be addressed. An event that we have already experienced firsthand in 2020, when almost the whole world was in lockdown due to the COVID-19 pandemic. However, we must be honest: even in the first title there were several references to the global situation: citizens unable to go out and couriers who were entrusted with deliveries.
The theory goes on and focuses mainly on Higgs and how he is trying, through a possible cult, to want to connect with Amelie to carry out the much desired Sixth Mass Extinction. As for the child in Fragile's hands, it is clear that she is Louise. "My theory is that Lou died and she ended up in the ocean. In reality the little girl is lost, Sam and Fragile embark on a journey to find her in the depths of the sea". Water and the sea have been a recurring theme since the first teasers of Death Stranding 2 and have become even more evident in the teaser trailer, with various elements that recall the sea and the creatures that lurk in the depths of the oceans. Finally, one last noteworthy detail: the Stranded Creatures are still there. Although Sam has stopped the extinction, in reality the BTs are still around in the world of Death Stranding 2. Probably underwater, since when the ship of Fragile emerges from the water if a few can be seen surrounding the Magellan.
We are faced with hypotheses and speculations, of course, but this theory could be confirmed over the next few months. Surely Kojima has many other surprises in store for us players and this plot may have already clarified on some points of the future game.
We remind you that we are also present on YouTube, where we offer original content and more. You can subscribe to our channel here!