After disappearing from the scene for years, Dead Island 2 is finally back among us, never to be gone again. The guys from Dambuster Studio are taking care of the game, and after the announcement of the long-awaited return, a few hours ago we were able to set our sights on a new chunky gameplay video. Furthermore, thanks to this video, we can see the excellent state in which the game is, a sign that this time we're really there and fans can start counting the time that divides them at the release of the second chapter of Dead Island.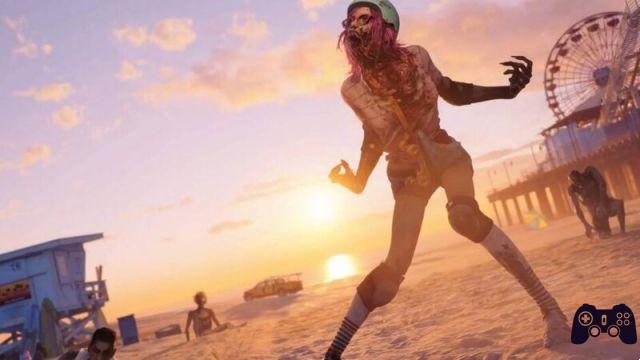 The new Dead Island 2 footage (you can buy the first chapters on Amazon) was broadcast a few hours ago on the game's official YouTube channel, and allowed us to take more than a few glimpses of the upcoming game. The trailer welcomes us to HELL-A, that's what una is ironically called Los Angeles teeming with the undead in various stages of decomposition. The Californian setting was one of the first things to be confirmed, but thanks to the new video we can better see how the city in which we will move has been recreated.
There are many glimpses that can be seen in the new gameplay video, and among these we can already see how much the map will be full of very varied environments. From sunny beaches to the iconic Hollywood sign, everything in this LA is now the victim of rampant zombie carnage. Obviously there is also room for gameplay, which seems to pick up exactly where the saga left off several years ago.
In all of this we can also glimpse some glimpses of the plot and cutscenes. Even these aspects, like the whole game, seem sprinkled with a strong aura of satire towards an all-Los-Angeline way of life, made up of wacky characters, gigantic villas and unbridled fun, even if all around there is only death and zombies hungry for fresh human flesh.
Finally, we remind you that Dead Island 2 will be released next April 28 2023 sulle piattaforme: PlayStation 5, PlayStation 4, Xbox Series X|S, Xbox One e PC.