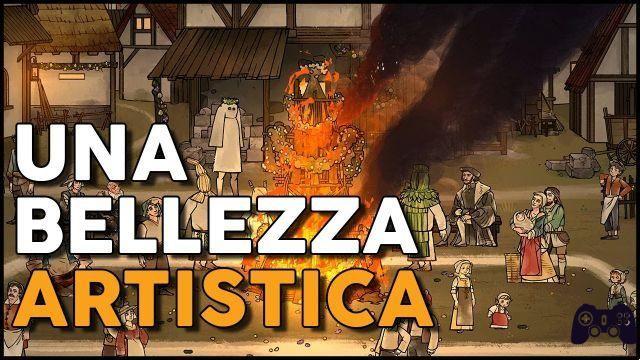 As we approach the end of the year, we are besieged by a series of awards, celebrations and rankings that highlight everything that has worked over the past twelve months. The TGAs are just one example in the field of video game awards, but the various wrap-ups of Spotify, Twitch and even PlayStation and Nintendo have now also taken hold. But in all of this there are even more particular and sought-after statistical data, with one of these that he sees as the protagonist Cuphead.
What you are about to read may seem somewhat original to you, but according to the statistics published by a well-known adult site, we discover that within the searches of that platform one of the most searched video games by users was Cuphead. The title developed by Studio MDHR met with devastating popularity, so much so that in a very short time it became a franchise complete with gadgets of all kinds, comics and a wonderful animated TV series that you can watch on Netflix.
Now, as if all this massive fan engagement wasn't enough, Cuphead and its characters (especially its characters) appear among the hottest search terms on this well-known adult platform. The title of Studio MDHR is not the only video game sought after on those shores, and as we can see from the statistics released in this period there are many popular titles.
Some of the most searched video games by users on the said adult site are as follows:
Fortnite
Overwatch
Genshin impact
Minecraft
Pokemon
Cyberpunk
Summer Time Saga
League of Legends
Valuing
resident evil
Apex Legends
GTA 5
Roblox
Mortal Kombat
Skyrim
Among Us
Splatoon
final Fantasy
Call of Duty
Street Fighter
Mass Effect
Before saying goodbye, we advise you to also visit our YouTube channel, where you can find videos dedicated to the gaming world at 360 degrees.