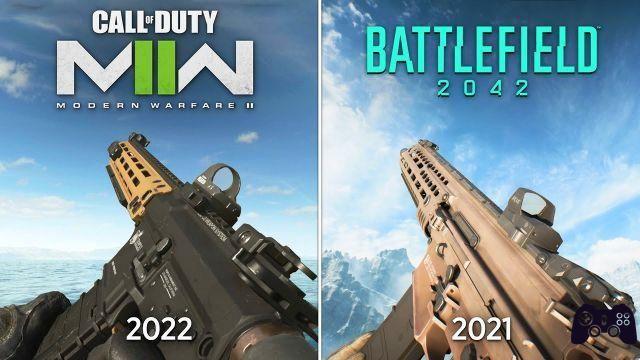 Is new always better? Not really, at least according to Shroud, a professional player of Valorant, who recently expressed his opinion on Call of Duty: Modern Warfare 2, decreeing it as an inferior game compared to another first person shooter. According to the streamer and professional player, Battlefield 2042 would be a much better title than Infinity Ward's latest creature.
Shroud expressed his thoughts during a live stream on his Twitch channel, stating that Call of Duty: Modern Warfare 2 would be an inferior game to DICE's latest title. The major criticisms about the Activision game concern the movement, as well as the lack of realism in the shooting. "I think Battlefield is much better. Am I maybe out of my mind?", Shroud's words declared during the live broadcast.
It is not the first criticism that is made to the movement system of the Infinity Ward home game. Another major figure in the streaming world, namely Dr. Disrespect, also strongly criticized the multiplayer sector of the game, as well as several other users are not appreciating the work of the development team. However, Infinity Ward is unlikely to change everything that has been planned, especially in the face of the great success of the title, which has sold very well. In addition to the movement system, Call of Duty: Modern Warfare 2 it has also been criticized for its UI. In fact, the game screens seem very confusing, at least according to the judgment of many players, so much so that a fan has tried to reinvent everything, spreading a new, possible UI on Reddit.
In short, the opinions about the new shooter from Activision are wasted and fortunately there are alternatives as well. And what do you think? Do you agree with Shroud or do you think Call of Duty: Modern Warfare 2 is perhaps the best game in the series ever produced? Let us know what you think, perhaps leaving a comment on this news.