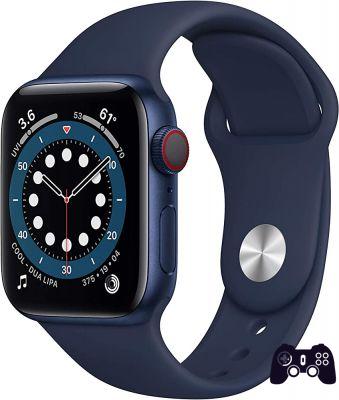 ---
Apple Watch Series 6 could integrate a display identical to the predecessor. This is the indiscretion advanced by a well-known leaker (L0vetodream), considered reliable as regards the information on the Cupertino giant. A statement that goes against the trend of what emerged in recent months, when the hypothesis of a microLED display for the next Bitten Apple smartwatch came forward.
In the tweet, the source claims that Apple Watch Series 6 will continue to use the same screen made by the Japan Display company, the same that supplied the OLED displays for the previous generation. What would be the advantage of using a microLED panel? These displays would be thinner and brighter but at the same time also less energy-intensive, thus improving one of the most criticized aspects of smartwatches: autonomy. Furthermore, the microLEDs do not require the use of any organic base, often considered the cause of widespread burn-in and the consequent progressive degradation of the panels.
in my dream the Apple Watch S6 will continue use the display from JDI
— Have you done anything? (@L0vetodream) May 31, 2020
There have been rumors for some time now of Apple's interest (and investment) in this new technology. The debut should take place on an Apple Watch, before landing on other devices such as iPhones. Apparently, however, 2020 will not be the right year. We will have to wait a little longer, at least on the basis of what are the rumors.
As per tradition, Apple Watch Series 6 is expected in September along with the new generation of iPhone 12. According to some sources, however, there may be delays on the schedule. Apple has not yet expressed itself on this, we will know more in the coming months.
The new Apple Watch Series 5 is available for purchase on Amazon, via.