In recent days, Apple has announced the launch of a free replacement program for some AirPods Pro models. The Cupertino giant, in fact, has recognized the presence of some audio problems and noise cancellation features in its true wireless earphones produced before October 2020.
Specifically, Apple says that a small percentage of AirPods Pro models have problems such as crackle from fruscii which increase in noisy environments or while talking on the phone. In other cases, however, the active noise canceling function does not work as it should leading to a loss of bass and an increase in background sounds, such as city traffic noise.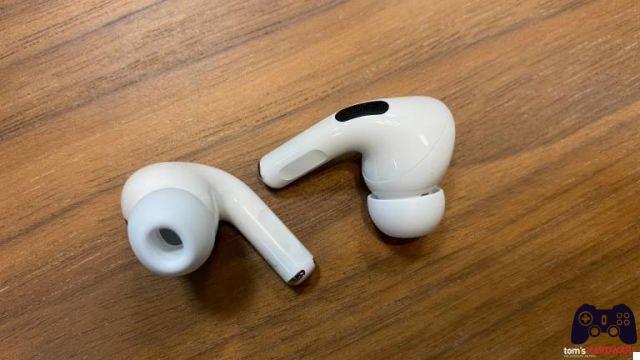 Having recognized the problem, Apple has decided to start the free replacement program for models with these defects. The program is limited to AirPods Pro only. All other models are excluded.
For replacement, you need to go to an Apple Store or Authorized Service Center. Here the product will be inspected and, if it meets the requirements, it will be replaced free of charge. The replacement can be for the single earpiece or both, depending on the result of the inspection. In no case will the case of the earphones be replaced, Apple specific. All the details are available on the official website.
We take this opportunity to remember the technical characteristics. We are talking about true wireless earphones with in-ear design with active noise cancellation. They offer a high level sound quality thanks to a specially designed driver, a wide dynamic range amplifier that together with the H1 chip, automatically adjusts the music according to the shape of the ear. The autonomy is about 4 and a half hours which can reach 24 hours in combination with the charging case. Finally, they enjoy IPX4 level waterproofing. Currently, they are available for purchase on Amazon for just over 200 euros.
Buy AirPods Pro on Amazon for just over 200 euros,.