Despite the ok from Brazil, Microsoft's acquisition of Activision Blizzard still needs to pass several exams. The first concerns that of the United Kingdom, with regulators who are trying to understand better and which appear to be seriously worrying from Sony's statements. Jim Ryan, head of the PlayStation division, has in fact expressed himself very negatively about this deal and now in Redmond they fear a halt to everything, which is why we continue to respond and above all to send a message.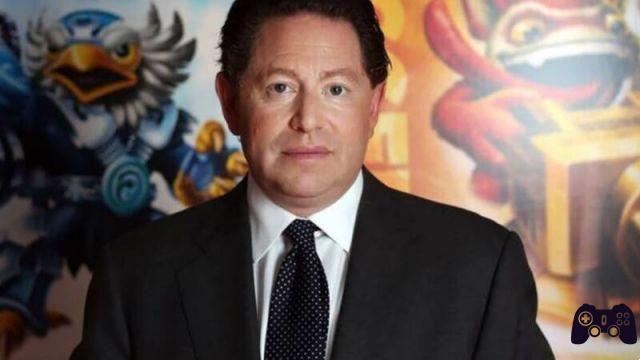 As reported by VGC, the CMA (Competition and Markets Authority) expressed doubts about the acquisition of Activision Blizzard, including of course the impact on competition from the console market, streaming and subscription services. Doubts to which Microsoft has tried to answer with a jab at Sony, defined by the managers of the IT giant as "without criticism". In short, in short, according to Microsoft all the statements of Ryan and associates would be aimed exclusively at stopping the deal between the publisher and the group, without however objective data, but only driven by emotion and personal interests.
"They are only theories that are not sufficient to justify all this", the words contained in a Microsoft release. "Sony may not be happy with this competition, but it has the skills to adapt," continues the document, which then cites the huge number of consoles sold by the Japanese giant, with a base of 150 million units compared to 63,7, 280 million Xboxes. There is also room for the theme of exclusives: XNUMX first and third-party exclusives have appeared on PlayStation, five times fewer on Xbox.
We then obviously move on to Call of Duty and consumer protection. According to Microsoft, not publishing the series on PlayStation anymore would not benefit either of the two realities. As for the players, however, according to the Redmond giant "users would benefit from this increase in competition and choice", with a clear reference to Xbox Game Pass.