We had closed yesterday's day, the first of this Black Friday 2022, by pointing out, at the end, the excellent offer still available on the Mediaworld pages, and thanks to which you can still now buy the excellent Xbox controllers in the Wireless version for less than 40 €! An excellent price, especially for controllers that are compatible not only with Microsoft consoles, but also with the PC world, thus returning very useful to all gamers of both platforms.
Well, continuing our dense press review dedicated to the Black Friday 2022 offers, let us now remain on the subject, offering you another excellent discount dedicated to beloved gaming pads and, often, objects of a second if not a third purchase due to a well-known birth defect.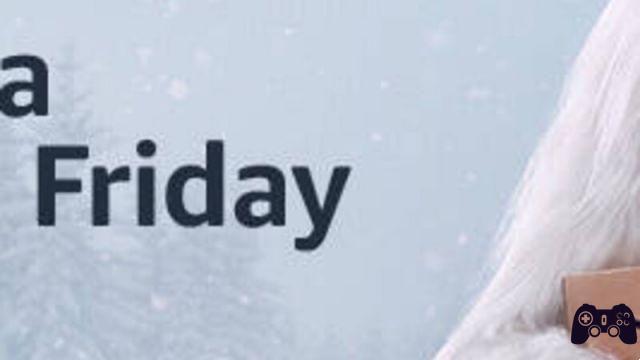 We are talking about the famous and delicious Joy-Con for Nintendo Switch. That is, small pads that can be freely "attached and detached" from the Nintendo console and which, as you know, have always suffered from a defect known as "drifting", which sometimes manifests itself immediately, sometimes after years of use and which essentially makes them unusable.
Apart from this problem, it is also known that these are very hard to find pads at a discounted price and, for this reason, we think this Amazon offer may come in handy, which offers the pair of Joy-Con, in blue and neon red, with a 24% discount, or for only € 60,79, instead of € 79,99 !
A small but pleasant deal, especially considering that, when (and if) Joy-Cons are around sold individually they cost around 35 euros, and that original Nintendo products, as well as video games, for that matter, are very rarely discounted, and in any case with discounts not exceeding 10 euros.
Therefore, buy a pair of original Joy-Con with a discount of almost 20 euros it's no small deal, and since all the other colors are already sold out, e only the couple with the classic red and blue colors remains, we suggest you do not delay any longer, and complete your purchase as soon as possible!
Read also: The best video games on offer for Black Friday
That said, we just have to send you directly to the Amazon page dedicated to the promo, so that you can purchase before the offer ends or, worse, the discounted products are sold out. Before doing this, however, we think it is worth reminding you that, in order to save a little more, it is useful to activate a subscription to the Amazon Prime service these days, thanks to which you can take advantage of fast shipments and, especially, free! Not to mention that the first 30 days of service are free!
Furthermore, before completing your purchase, we strongly suggest that you also subscribe to our three Telegram channels dedicated to offers, with specific channels dedicated to: Offers, Hardware & Tech and Clothing and Sport. Happy shopping!
» View the offer on Amazon «
Follow us and always stay informed on the best offers!
Events » Amazon Prime Day | Black Friday
Offers and Discounts » All offers | Discount Codes
Telegram channels » General Offers | Hardware & Tech | Clothing and Sports
Buying guides » SOS Home & Garden