Google has raised the curtain on the Pixel 4A 5G and Pixel 5. They are the first smartphones of the Mountain View giant to support the new network standard. The presentation did nothing but confirm the rumors circulated in recent months. As expected, Big-G has not adopted Qualcomm's flagship processor for its flagship and has only targeted its first 5G devices for a few markets. Let's find out the technical characteristics.
Although at first glance the differences between the two might seem almost nil, analyzing the technical data sheets more thoroughly we realize that Google has made changes in almost all fields. The processor remains the same on both: Snapdragon 765G paired with 6 GB of RAM (which becomes 8 GB on Pixel 5) and 128 GB of internal memory. Change the display. Pixel 4A 5G integrates a larger 6,2-inch panel made with OLED technology and from 6 inches to 90 Hz instead for Pixel 5.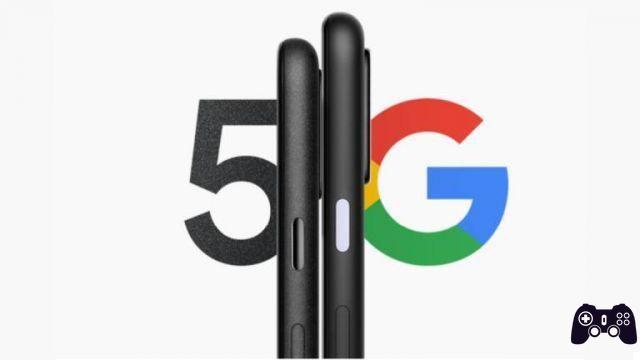 The newcomers completely share the photographic sector. On the back, we find a 12,2 MP (f / 1.7) main sensor coupled with a 16 Megapixel (f / 2.2) wide angle. While, the front camera is 8 Megapixel (f / 2.0) and is inserted into a hole on the screen. Slightly different batteries: 3.885 mAh for Pixel 4A 5G and 4.000 mAh with wireless charging support for Pixel 5.
The software part is obviously entrusted to Android 11, the latest version of the green robot system of which you can read the main news in this dedicated article. Finally, there are some differences: the audio jack is only present on Pixel 4A 5G and the IP68 certification is intended only for the Pixel 5, which has a body made of recycled aluminum.
As mentioned at the beginning, Google has chosen only 9 countries in which to debut its first 5G smartphones. The is excluded. The devices will be available in the US for $ 499 and $ 699.
We leave you to the comparison table between Pixel 4A (will be available in) and Pixel 4A 5G.
Model
Pixel 4A
Pixel 4 to 5G
OS
Android 11
Screen
5.8 inches, OLED, 2340 x 1080 pixels, 416 ppi, always-on, HDR, Corning Gorilla Glass 3
6,2 inches, OLED, 2340 x 1080 pixels, 413 ppi, always-on, HDR, Corning Gorilla Glass 3
RAM
6 GB
6 GB
Memory
128 GB
128 GB
Processor
Snapdragon 730G
Snapdragon 765G
Rear camera
12,2 MP (ś / 1,7)
12,2MP (ƒ / 1,7) + 16MP ultra wide angle (ƒ / 2.2)
Front camera
8 MP (ś / 2.0)
GPS
GPS, GLONASS, Galileo, QZSS, BeiDou
Battery
3140 mAh, fast charging 18W
3885mAh, fast charging 18W
Sizes
144 x 69.4 x 8.2 mm
153,9 x 74,0 x 8,2 mm
Weight
143 grams
168 grams
Other
Audio jack from 3,5 mm
Jack audio da 3,5 mm; 5G