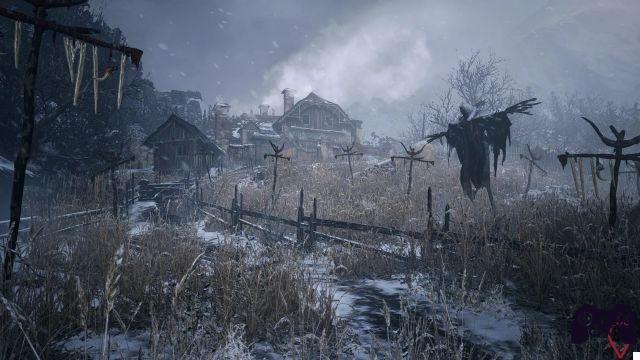 Among the various peculiarities of resident evil village, last work of Capcom of which you can find our review here, there are also many really unpredictable events, and in this guide we want to talk to you about what concerns the Succulent Meat of the game.
In this guide we will explain where to find Resident Evil Village Succulent Meat, talking specifically about some sections of the game. We advise you to continue carefully in any case to avoid possible spoilers that could undermine your gaming experience.
Here's where to find Succulent Meat in Resident Evil Village
After leaving Dimitrescu Castle you will have to go back to the Village, but this time a blue colored bird will appear on a tree. Although it happens on the second visit, it will remain there for the rest of the game (and even in the New Game +), so you won't run the risk of missing it if you miss it. The bird remains seated in a tree to the left of the castle entrance. In order to get the Succulent Meat in Resident Evil Village you will have to shoot it, possibly using a long range weapon, and then give it to the Duke in his convenience store at any point later.
Although the animal is quite colorful and therefore well recognizable compared to the rest of the setting, which is rather gloomy, you may have some difficulties in finding it immediately, and it is therefore good that pay attention to all the trees in the aforementioned area, surely it won't take you long to locate it and proceed, in order to collect the much sought after Succulent Meat of the game after having killed it.
We particularly want to thank the PowerPyx channel for the video on the cover of the article, which can show you exactly where to find Succulent Meat in Resident Evil Village. We take this opportunity to refer you to our complete guide to the game, where there are further guides and help on the work of Capcom.