Tekken 7 is certainly a video game accessible even to newbies. However, the lack of a tutorial and the lack of knowledge of the character roster could be an obstacle. To ensure that this does not happen, I have decided to give some advice to those who approach this saga for the first time
Tekken 7 has finally arrived also on European platforms (here the review). After a long wait, during which we could only watch and envy the Japanese players, the iron fist tournament is back in Europe. Let's find out some useful tips to approach the new title!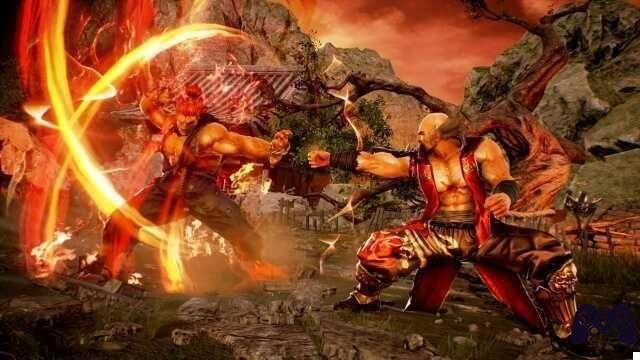 Let's start by delving into the basic techniques for surviving battles, whether they are online or not
The first thing to immediately take into account is that the parade is not optional! It might seem obvious but unfortunately the most common mistake made by a neophyte is to try to inflict as much damage as possible, thus obtaining the opposite effect. The rule "the best defense is the attack" only works after you have thoroughly mastered every mechanism of the game and after having memorized at least a dozen combos effective.
The natural instinct that takes over when you take a pad in your hand and play a fighting game is to try to empty the damn opponent's life total bar in the shortest possible time. However, in doing so, one forgets to parry the blows that arrive, giving an easy life to the opponent who will have to do nothing but parry and wait for the right moment to put the first shot. First blow which, nine times out of ten, follows a combo that can be fatal or disrupt a large part of the match.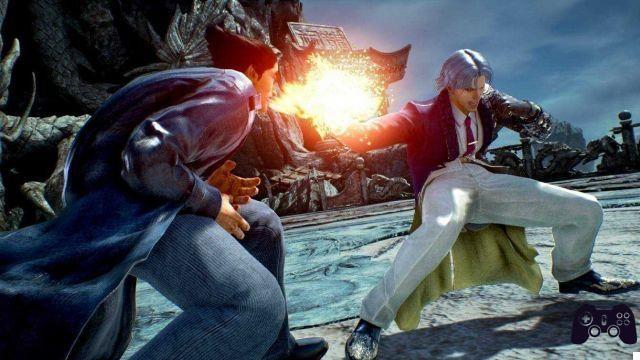 What is meant by parrying and what is the most effective method for not taking too much damage
By "parry" we mean being able to block an opponent's shot in time, so that you cannot suffer damage but above all so as not to get unbalanced or even worse to get thrown to the ground. In Tekken 7 (as in most titles of the genre) the parry is performed by pressing the "back" arrow of the pad. Or rather the one that leads your character to retreat (right if you are on the right side of the screen and vice versa).
The parades are also divided into high, low and half height. So it will be very important to understand from what height the blow to avoid is coming and act accordingly. Staying in a crouched position you can parry many blows but I invite you not to abuse this posture. The shots that come from above if they hit will in fact hurt a lot and in all probability they will knock you down. And ending up helpless on the ground is to be avoided as much as possible because, even if the "bounce" has been eliminated in Tekken 7, the opponent's combos with your character on the ground can cause considerable damage. If you end up on the ground I suggest you use one of the myriad ways that the game offers to get back up, counterattacking where possible. Although for novices, the side flip or back flip is the best choice to get back to your feet.
Tekken 7: what are the best characters to start?
Another common mistake of newbies is to play some online games, meet an opponent who is very good at using his character and believe that the credit belongs to the character himself. Obviously it's not that simple.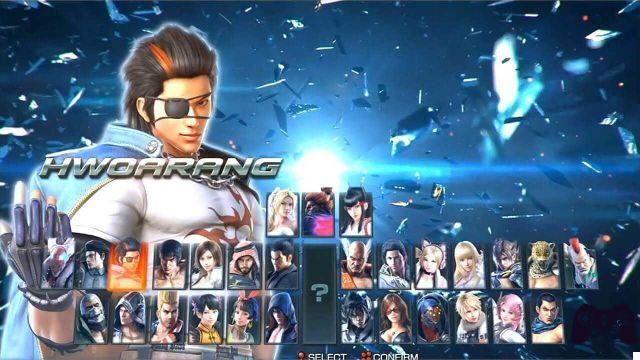 The choice of the character must not be casual but thoughtful and suited to your fighting style
Tekken 7's roster is very balanced but that doesn't mean starting with one character is the same as starting with any other. Using characters like Kazuya, Heihachi, Jack 7 or Akuma right away would mean making a great effort. The characters just mentioned (and like them many others) have fantastic combos, spectacular moves and very effective ... but they are also very difficult to master. For this reason I invite you to leave these fighters aside, at least until your skill is at a higher level and every mechanism (at least basic) has entered a natural automatism.

Fast, simple to use and deadly like few others. Steve Fox might be the right choice to start with
Steve Fox is a boxer. So it's fast and unpredictable. I recommend it as a first choice for newbies, as its great potential could accompany you from the beginning to the end of your battles.
The peculiarity of this character is to use to fight practically only the fists, consequently you will have to worry about attack with two buttons only plus arrows. Furthermore, the other two keys are not put aside, on the contrary they are used to dodge! So, putting aside for a moment the speech of the combos that will have to be taken into consideration only after having learned all the basic tactics, you can deliver deadly blows without too much effort and in addition you can use the two remaining buttons to dodge the opponent's attacks. Steve's peculiarity is precisely that of using two keys to attack and two to dodge.
Basically you can gradually add more moves to your arsenal. To specify that only with the attack keys you will inflict a lot of damage.
To start, I suggest you take advantage of Steve's block and attack and, after a dozen matches, also start inserting the feints and dodges of this formidable fighter.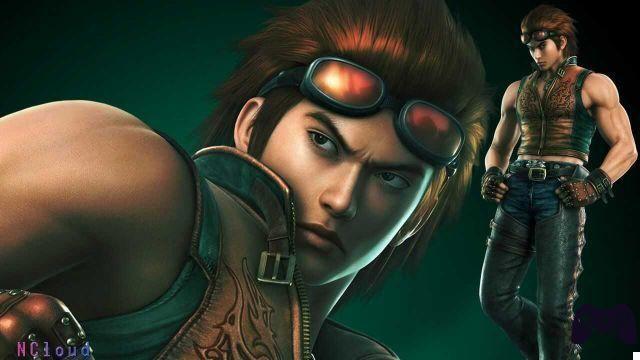 The second choice could fall on Hwoarang. Although complicated at first glance, he is an excellent character to start the dances
Hwoarang has a lot in common with Steve. Although slightly more complicated, it turns out to be an excellent choice to learn how to better master the combat system of this fighting game.
If Steve only used his fists to land his hits, Hwoarang only uses kicks. Consequently, the speech made previously returns to be valid. In fact, the keys that are generally used to throw punches can be set aside to be dusted off later.
There is a clarification: this fighter has the possibility to throw some punches but, this kind of attack, is almost never taken into consideration. This is because its hooks do very little damage. The keys that can throw punches in Hwoarang are used to change the fighting style but this is a speech, which in my opinion, should not be of interest to newbies. At the beginning I strongly advise you to use the main style that, very easily, will be able to keep your opponents at a distance thanks to the long levers and thanks to attacks able to make the opponent fly in the air or to throw him at many meters away. By doing this, you can prepare your next attack with much more clarity. Far from the frenzy and haste that often leads to error.
So if you choose Hwoarang you "kick" like there is no tomorrow and soon you will be able to take home more wins than losses.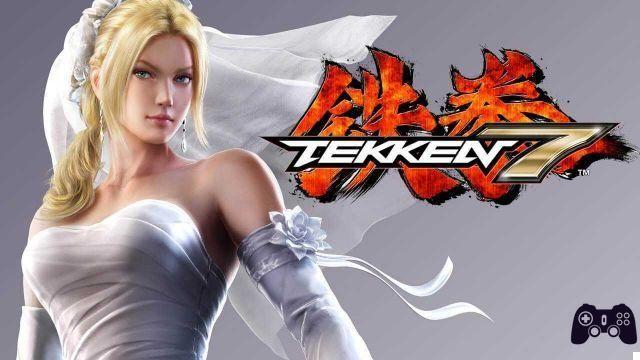 Last but not least is Nina Williams. Assassin, bride or fighter ... always remains lethal!
In our guide on Tekken 7, a skilled damsel could not be missing. Nina Williams does not have the peculiarities of the characters mentioned above but has really easy combos to perform and "basic" moves that have nothing to envy to the other members of the group.
Nina turns out to be an excellent fighter. Not so much for its strength as for its versatility. If Ms Williams is your choice in online duels you won't have to fear anyone or almost anyone.
Nina lends herself to counterattack in a furious and sudden way. This way of fighting means that almost all the opponent's moves can be affected with just the press of a button. Unfortunately, it doesn't have many effective attacks in the low position, so I highly recommend being very aggressive. Precisely aggression, which is generally a weakness in inexperienced players, could prove to be a valid ally. Nina has very easy moves to chain and, within a few rounds, you will be able to do a lot of damage.
But remember that with Nina you have to be really aggressive and not give your opponent time to catch you off guard. If you use this technique and you will accompany it with a good defense combined with the counterattack you will have no problems in learning everything you need to win in a short time in Tekken 7.
Tekken 7: guide to the best characters to get started
Of course these are just character recommendations to use initially. However, I invite you to try every single member of the roster, especially once you have learned the basics.
Practice a lot offline and play matches with other people only when you are ready. But above all do not get frustrated because, as with everything, even in Tekken 7 ... patience is the virtue of the strong!