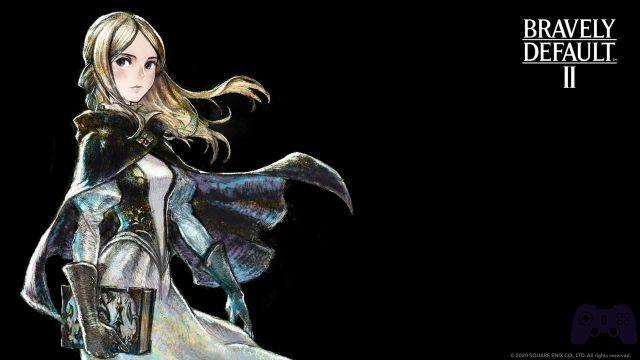 Il Pittomancer in Bravely Default II It is one of the most useful support classes in combat in terms of weakening, as it greatly reduces the strength of your enemies. Other classes like the Bard are all about the team, but in this case the focus is on our opponents.
For more information on the title, consult ours complete guide.
Class summary
How to unlock
Skill List
Better skills
Specialties / Special Skills
Equipment
Class summary
The Pittomancer class allows you to inflict weakening of the opponents to make them more manageable and is quite annoying when used in conjunction with the Bard. For the more dangerous enemies you can opt for Pittomancer + Bard on the same team to decimate their offensive.
Great supporter
Very strong passive skills
Useful for boss fights
How to unlock it?
The Asterisk of this class is obtained at the end of Chapter 2, and is part of the main story.
Ability
The godwit's abilities are almost all supportive, while the passives make the player's life even easier.
Recommended skills
The 2 passives are absolutely necessary and noteworthy:
Savings PB secondary class
Convert PM
Specialty and Special Skill
Each class has two specialties and a special ability. The first specialty is acquired based on when you unlock the class while the second is obtained by reaching level 12. This type of specialty offers bonuses that are often passive while the special ability, in addition to being active, allows (at times) to do damage to the enemy.
specialty
Special skills
Mastery of weapons
Not too much to say, use Shields and a Staff as this is not a class you will ever have to attack with.
Best secondary class
The Pittomancer is a fairly particular class, since it is a supporter it is okay to use a class like the White Wizard or the Bard as a secondary.
For more information you can consult ours class guide or see them individually below: