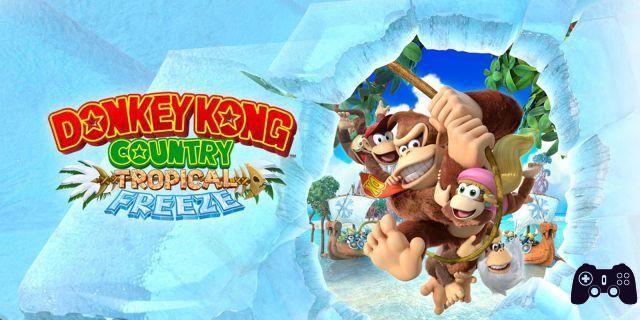 On the occasion of the launch on Switch of Donkey Kong Country: Tropical Freeze scheduled for next Friday, Nintendo has decided to release a new trailer.
This video is great for those unfamiliar with this title as well shows its main features, such as the characters and objects available, the structure of the levels and the gameplay sections.
But that's not all: it is also possible to know the new features featured in the Switch version of the game. First of all, the Joy-Con on this console will allow the local multiplayer, using only one Switch. It also shows the Funky Kong mode, in which the homonymous protagonist will have new skills, such as double jumping, the ability to glide and immunity to thorns on the ground thanks to his surfboard.
Here is the new trailer:
If you're interested, it's still possible to pre-order the title on Amazon.
Donkey Kong Country: Tropical Freeze will be available for Nintendo Switch starting May 4th.
Source