If there's one thing you can appreciate about Nihon Falcom, it's his tenacity. In a state of the industry where large productions prevail and where it is increasingly difficult to be a company of modest size and financial resources, the Japanese software house continues to focus on its two most renowned pearls, Ys and The Legend of Heroes , attempting to expand its popularity. This effort mainly translates into bringing its titles to as many platforms as possible, especially on Nintendo Switch, which in past years has welcomed the portings of both Ys Origins and the latest chapter Ys IX: Monstrum Nox.
This is the only sense that comes to mind to frame the arrival of one of the most popular chapters of the series, namely Ys XNUMX: Lacrimosa of Dana. Originally released for PS4 and PS Vita and already transposed to Switch, the penultimate title of the series now also arrives on the most recent Sony console with a "new" version, whose usefulness, in hindsight, is very relative indeed.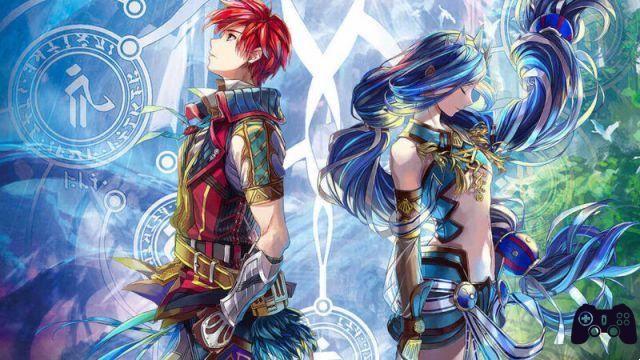 Return to the Isle of Seiren
If you have already played the original title and are curious to know what this version for PlayStation 5 will contain again, it is easy to say: a graphics performance upgrades and the inclusion of previously released DLCs, which are mostly costumes and aesthetic accessories. Nothing more.
Of course, the improvements introduced are real: definition of the models, shadows and draw distances are certainly more defined, but we are still talking about a title that already on its release on PS4 seemed to come out with a generation of delay, with a low polygon count and really basic animations. I am not making these clarifications to belittle the work done, but rather to curb inopportune expectations. Even though it runs on PS5, we're talking about the same game with essentially the same overall look.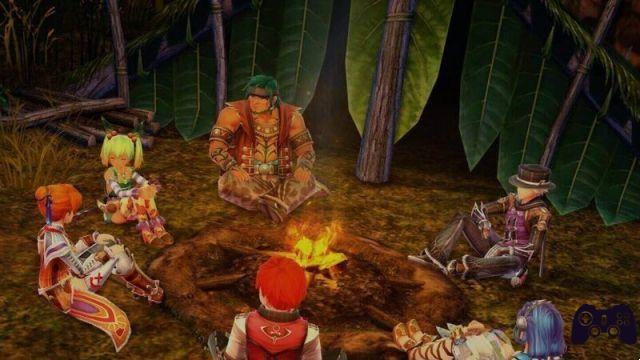 I have to say that the performances on PS5 are still appreciable, in particular the frame rate is tight (except in some situations of extreme crowding on the screen) and the speed of loading is exceptional and particularly appreciated for a game in which fast travel is frequent. Being able to switch from one area of ​​the game to another within a couple of seconds is really a godsend and allows you not to break the action.
It goes without saying that the differences with the previous version are effective but all in all relative, so if you have already played and completed the game you can easily do without this version.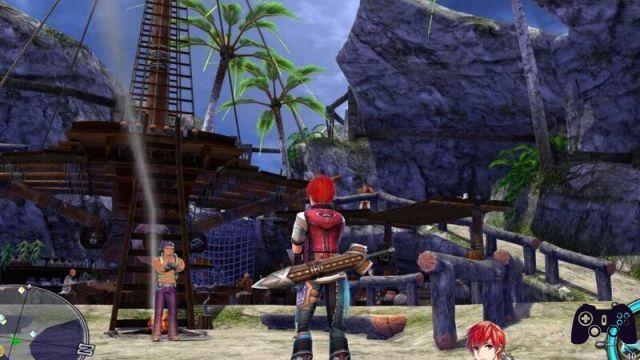 For newly castaways
Even if it's a game released in 2017, you might be among those who haven't played Ys VIII yet, perhaps wanting to rediscover the series after playing the more recent Ys IX: Monstrum Nox. In which case (in addition to taking a look at our previous review) just think that Lacrimosa of Dana narrates one of the daring adventures of the protagonist Adol, this time ended up on the desert island of Seiren following the shipwreck on which he was embarked together with other passengers, Lombardy.
The initial purpose will be to recover the other survivors and organize a small community on the shores of the island to ensure survival, but continuing with the exploration of Seiren things will get more complicated. The astonishing presence of prehistoric creatures, the mysterious ruins of an ancient native civilization and Adol's strange dreams about a girl named Dana will all be elements that will compose an ever greater puzzle with unexpected implications.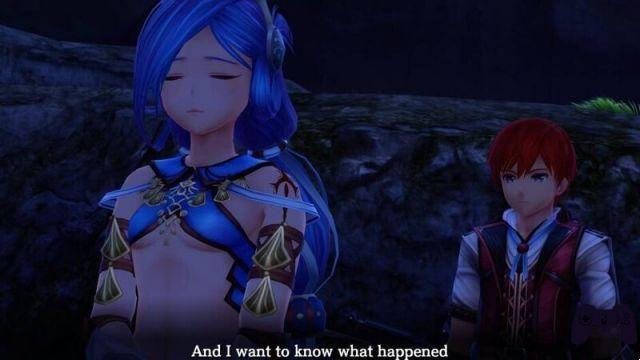 For personal deformation I always keep very low expectations when I sit in front of a "second-rate" action RPG, so to speak. However, while not finding it a masterpiece in this field, the story of Lacrimosa of Dana has pleasantly entertained me for the twists and themes involved. Of course, one must always keep in mind that one is faced with a type of story telling with a typically Japanese edge, with its particular theatricality, the typical characterization of the characters, several clichés and some narrative gimmicks that will test your suspension of disbelief. In short, it's not the kind of game that will change your perspective on Japanese productions, it's up to you to decide whether this is good or bad.
Survived and fought
As per the tradition of the series, it is in the gameplay that Ys VIII gives its best. Nihon Falcom is now an institution in creating action Fast-paced RPG with a fiercely hack and slash vibe, and Lacrimosa of Dana is the perfect representation of it.
Great importance is dedicated to exploration, which is cadenced with typical elements of the metroidvania genre and which push players eager to discover every nook and cranny of the island to backtracking.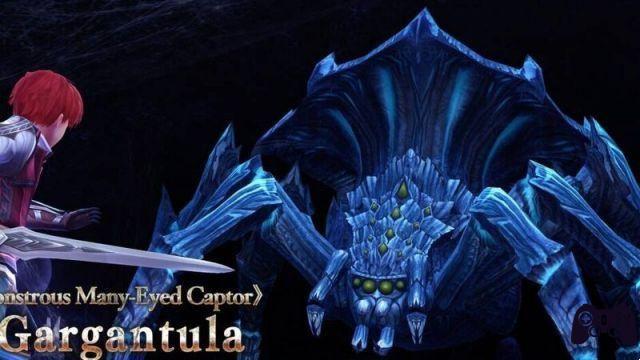 The game mechanics are absolutely easy to approach and in a short time you get sucked into the dungeon-crawling rhythm, but at the same time put to the test by an increasing difficulty curve. It soon becomes clear that blindly tapping the attack button doesn't get you far, but you also need to master blocking and dodging, as well as attacking certain types of enemies with the right types of attacks.
All the dynamics together, together with an absolutely perfect soundtrack to create an electrifying game rhythm, give life to a particularly satisfying flow that will drag you in front of the screen for at least 30 hours of play, which can easily double for those who want to embark on completionism.