Fall Guys Ultimate Knockout, free with PlayStation Plus games of the month for August, has quickly become one of the most popular video games of recent days. For this, today we want to offer you a short guide with some tips and tricks on how to win in Fall Guys
Between turntables, falls into the void and challenges to the last queue, the weird one Fall Guys in a very short time it has become one of the most played games of the last period. Probably thanks to an August without popular releases, and the fact that it was given as a gift among the free of the PlayStation Plus this month, the game was an unexpected success, stealing the show also on Twitch. For this reason, today we want to explain to you how to win on Fall Guys, thanks to some useful tips and tricks.
There will only be one left
First and foremost, Fall Guys Ultimate Knockdown is a platform multiplayer clearly inspired by Takeshi's Castle. Just like what we saw in the Japanese broadcast, in Fall Guys you have to juggle a series of challenges against other players until the victory of the crown. Put simply, we can summarize the game in a battle royale without guns and rifles, in which the only weapon at our disposal is timing. In Fall Guys, in fact, it is only possible to run, jump and hold opponents for "Sabotarli". Although explained in this way, winning might seem simple, we assure you that it is not at all; for this reason, we are going to explain to you how to win thanks to some simple tips and tricks.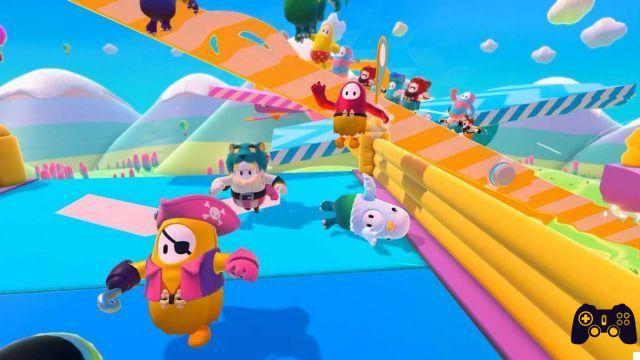 Don't look anyone in the face - Fall Guys: here's how to win, tips and tricks
One of the weapons to win at Fall Guys, or otherwise climb the ranks, is be devious and ruthless. Remember that other players will not hesitate to throw you down or hinder you in any way, so you will have to do the same. Push, hold back and try to take advantage of the mistakes of others. In this regard, our advice is to stay in the middle of the group: being in the lead it is easier to run into fatal mistakes, while being last you risk not qualifying. In case you are in more linear arenas, a slightly more daring strategy might be to hold back the opponents to make them run into traps.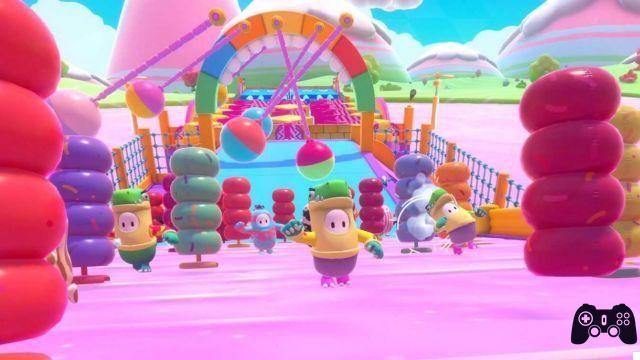 Dive to victory - Fall Guys: here's how to win, tips and tricks
In Fall Guys, the character's command list they are really miserable. In fact, it is only possible to run, jump, dive and hold (or push) opponents. The dive is one of the most useful techniques available to players. Dive into the game can on more than one occasion save you even in the worst situations, since by making this move you will not only move forward but will rise in the air for a while. Also you can make some kind of double-jump pressing the dive button when in mid-air, immediately after jumping. Diving can help in different situations: avoiding obstacles in scattered maps, reaching the distance or a distant ledge, or saving yourself from a ruinous fall. In conclusion, the dip is one of the keys to the crown.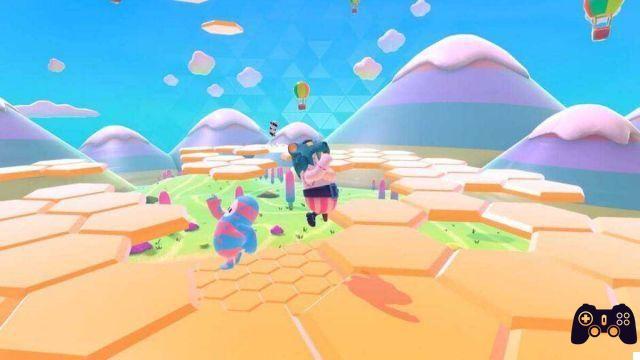 Teamwork makes the dream work - Fall Guys: here's how to win, tips and tricks
In Fall Guys, the first and last stages of each match are always individual mini-games. Otherwise, those in the middle in all likelihood could be team games. In these cases, since the outcome of the match is not completely in your hands, you will have to try to contribute as much as possible to the enterprise e collaborate with your team. Here, your and your peers' skill makes the difference. In the case of Team Tail Tag for example, if you see that your allies are in trouble, instead of playing for glory you could grab an enemy to make it so that the companions can steal the object more easily. Similarly, the same goes for Jinxed. If you haven't been infected yet, you can grab onto fleeing enemies and have someone jump on them to give your team the advantage and qualify it to the next round.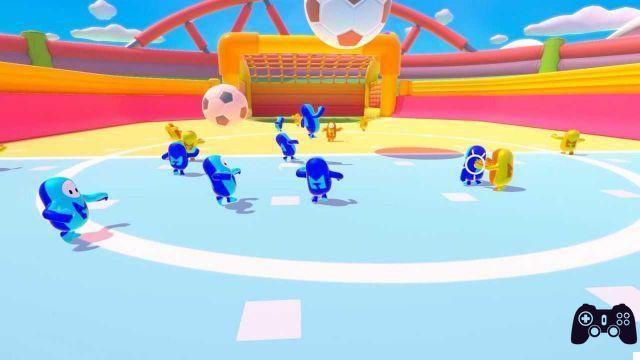 Restrain but not only - Fall Guys: here's how to win, tips and tricks
As mentioned, one of the few commands in Fall Guys is withholding. Although it is not present in the "official" commands of the game, it is also possible through a combo of keys push opponents. This technique, although not easy to carry out, can be really useful for getting rid of annoying opponents or to help your teammates in difficulty. To push an opponent, you have to hold it for a long time. Once the white crosshair appears, indicating that we are holding a character, it will be enough press the analog stick in the direction you want to push it and then release the hold button. This technique is not easy to do, and it will probably take you more practice than you think. Once mastered, however, the thrust proves to be a real fundamental weapon to achieve victory.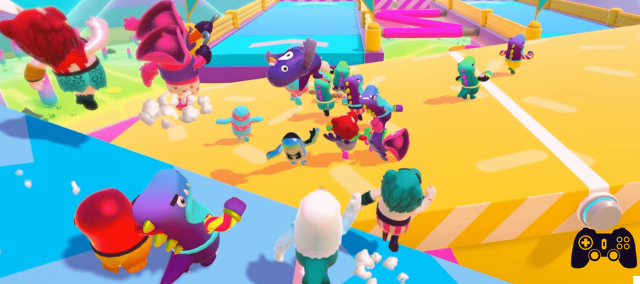 Towards the crown!
Well friends, these were ours tips and tricks on how to win in Fall Guys Ultimate Knockdown! We hope we have been useful in your approach to the game, if you have other techniques that you want to let us know do not hesitate to comment. As always, we wish you a good session and we invite you to stay tuned to Holygamerz for more guides, updates, news and much more on the world of video games. Bye and good luck!