HOME
Fall Guys Ultimate Knockout
News
Fall Guys for free on PC, PlayStation, Xbox and Switch: a first look at the Level Editor GAME INFORMATION
Fall Guys Ultimate Knockout
Review
Guide
Articles
News
video.
Images
di
Michele Galluzzi
May 18, 2022, 17:40 pm
After the sparkling event of the Great Announcement that was the background to the reveal of Fall Guys free for all from Season 1 Free for All, Mediatonic reappears on social networks to show theLevels Editor which will presumably see the light only after the free to play transformation of the party game has taken place.
The new creative tool created by those Mediatonic rascals does not yet have a name and, for this reason, the guys of the English software house turn to all fans to ask them nicely "if you were in the place of our Manager of the Appointment of Things, what would you call this function?".
L'Levels Editor (or Map Builder, or 'Creative Thing' ... well, you get it!) will offer all Fall Guys fans the opportunity to create their own custom maps, drawing on a plethora of objects and logic components to design crazy obstacle courses, team competitions and other devilry to spoil the candy party in search of Crowns.
As pointed out by the same team at Mediatonic, the Fall Guys level editor is still under construction, so it is likely that the launch of this important creative tool could take place in the weeks or months following the free to play transformation of Ultimate Knockout, scheduled for 21nd June. In case you missed it, here you will find an in-depth analysis on the resolution and framerate of Fall Guys on PS5, Switch and Xbox.
How interesting is it?
2
If you were the official Naming Things Manager, what would you call this mode?

It's still under construction, we just wanted to show you what we're working on as we knew you'd be excited! pic.twitter.com/fSFWaYuoEE
— Fall Guys - Free For All - JUNE 21st 👑 (@FallGuysGame) May 17, 2022 guida
Fall Guys for free: tricks to win games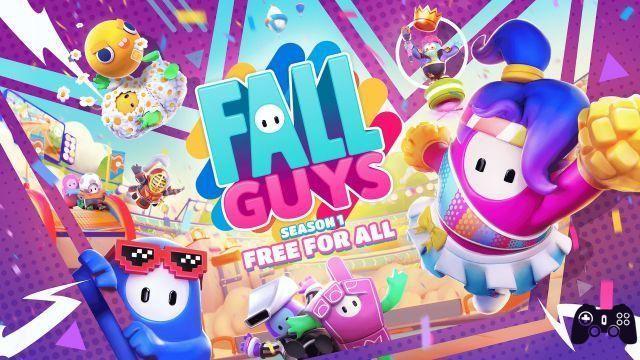 Other content for Fall Guys Ultimate Knockout
Fall Guys never stops: reached 20 million players with the free version
Fall Guys: need PS Plus to play on PlayStation 4 and PS5?
Fall Guys Free: How To Unlock Halo Spartan Cat Helmet
Fall Guys Free: How to Get Golden Crown Skins
Fall Guys Free: How Do Show-Bucks, Kudos and Crowns Work?
The Last of Us Remake, Jeff Grubb is sure: 'It will arrive by Christmas 2022'
Test Drive Unlimited Solar Crown postponed to 2023: the bad news is not over
7
Discount
PlayStation Store: 3 PS4 and PS5 games to buy immediately at a discount
Special VG
A distant era: Scarface, The Godfather and video games from crime films 1
Tried
JoJo's All Star Battle R: let's get back to beating hands with JoJo 1
Preview
Ghostbusters Spirits Unleashed: Prison Map in esclusiva italiana Summer Games
Preview
Nightingale: New Deck, New World 7
Special VG
Kingdom Hearts 4: Square Enix and Disney between past and future
Fall Guys Ultimate Knockout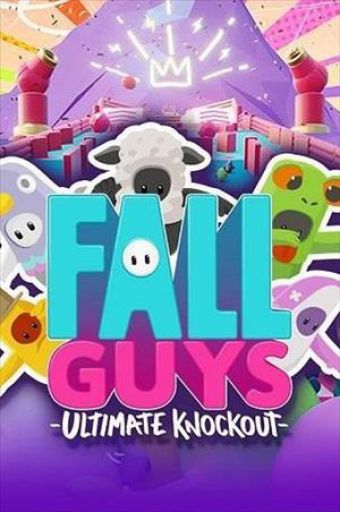 Xbox Series X
PS5
For PS4
Xbox One X
Switch
Xbox One
PS4
Pc
Add to Collection
Outgoing on
Pc
For PS4
PS4
PS5
Switch
Xbox Series X
Xbox One X
Xbox One
Dates of Publication
Pc : 04/08/2020
PS4 Pro : 21/06/2022
PS4: 04/08/2020
PS5: 21/06/2022
Switch: 21/06/2022
Xbox Series X : 21/06/2022
Xbox One X : 21/06/2022
Xbox One : 21/06/2022
Gender: Party Game
Developer: MediaTonic
Publisher: epic Games
What grade do you give to: Fall Guys Ultimate Knockout
Average Vote Utenti
Votes:
110
7.8
nd
More Read Content
24 commentsPlayStation Plus Extra and Premium: 7 games already have an expiration date
Nier Automata: JyuSan in a stunning photo in this 2B cosplay
13 commentsNew Elden Ring updates and an advanced stage project, all the news from Miyazaki
Xbox Store, Gold and Game Pass: top-ups and subscriptions are on sale on Amazon
7 commentsPlayStation Store offers: 3 PS4 and PS5 games to buy immediately at a discount
10 commentsPlayStation Plus, Sony launches new Vouchers: they work differently
Elden Ring farming: how to access Mohgwyn's Palace and get 40.000 Runes per minute
13 comments Blade Runner Enhanced Edition Review: On the hunt for androids again
Resident Evil 6: what changes between the remake and the original?
PS5 and HDR: Are you making the most of it? Here is a trick to set it up