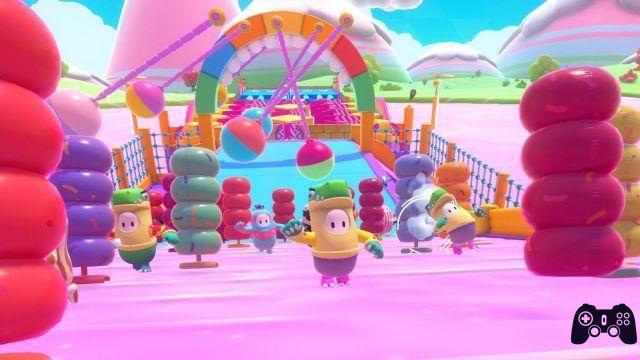 After introducing team racing in Fall Guys Season 4: Ultimate Knockout, the team of Media Tonic is preparing to offer its community a new wave of content.
Directly from the official Twitter account of the colorful battle royale, the software house in fact communicates that it has completed the work relating to the 4.5 season. Surprisingly, the latter was made available today, Thursday May 13. In order to access the new content, players must proceed to download the dedicated update, of which - as has become tradition - the publication time has not been communicated.

However, from the very active Fall Guys: Ultimate Knockout community, we learn that the update is already available both for users PC both for users PlayStation. It is not yet clear what are the innovations introduced by "Dave", the peculiar first name that was assigned by the development team to the new Season 4.5.
Recall that at the moment Fall Guys: Ultimate Knockout is available exclusively on Sony consoles and PCs. However, the development team has already confirmed its intention to expand the reference platforms, but unfortunately the launch of Fall Guys on Xbox One, Xbox Series X | S and Nintendo Switch has been postponed by Media Tonic.