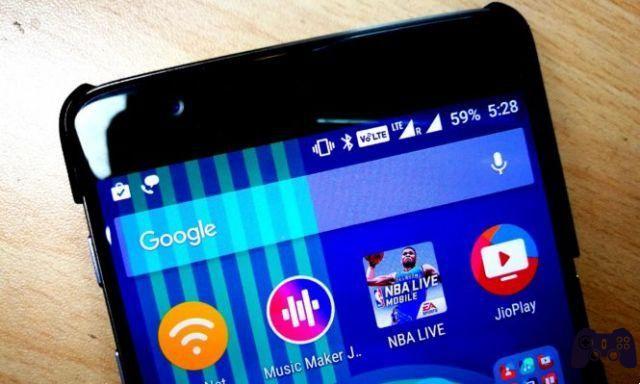 What is VoLTE? Advantages and disadvantages. Today, most smartphones have the right technology to enjoy the 4G network, an evolution of 3G networks that allows you to browse faster. Self we add VoLTE technology to the 4G network, the quality of our calls will significantly improve. Below we explain everything you need to know about VoLTE and how and when we can enjoy using it.
What is VoLTE? Advantages and disadvantages
What is VoLTE and how does it work?
VoLTE is simply voice calls over the LTE network, or usually called 4G. Until now, operators used GSM or UMTS networks to transmit voice communications between terminals and 3G and 4G networks were responsible for transmitting our data over the Internet. The development of this technology has made it possible to transmit more and more data at a higher speed.
With VoLTE, operators have a service that can transmit our voice in small compressed packets over the Internet just as they do our emails every time we use Gmail or WhatsApp conversations.
Can my smartphone use VoLTE?
In order to use VoLTE it is necessary to have a smartphone with connection to LTE networks, i.e. your Android must have 4G. Obviously, our operator must offer this service (the main operators do). Previously we needed a little software to be able to make VoLTE calls, but nowadays it is already integrated automatically.
The list of smartphones compatible with this technology includes:
iPhone 6 and later
Samsung S8 and later
Samsung J3, J5 e J7
Sony Xperia X, XZ, XZ Premium e XZ1
In Spain, Vodafone was the first company to offer this service.
Advantages of VoLTE
The advantages of using the 4G network for sending data are obvious: higher speed and more data. Advantages of the fact that VoLTE will also benefit from this.
High definition voice. The compression method in traditional calls uses an 8 kbps codec, but with VoLTE the codec can have 13 kbps in addition to a more modern compression method. The frequency range will also be increased from 300-3400Hz to 50-7000Hz. This results in a much clearer call than a traditional mobile call.
Rich conversations. Along with the call, operators can offer a number of services known as Rich Communications Services (RCS). These services may include features such as video calling, data transfer, and even simultaneous translation during the call.
Faster connections. Call setup time with VoLTE will be reduced. Maybe this time around seven seconds, we expect to connect in just two seconds.
Less battery consumption. VoLTE services have a more moderate power consumption than VoIP services like Skype. VoLTE is not as demanding with your network requirements, and therefore consumes far less power than a Skype voice call.
Integration with Wi-Fi. VoLTE can be used not only through the 4G network, but we can also use it through any Wi-Fi connection, resulting in savings in our data transmission speed.
Disadvantages of VoLTE
Regarding the problems we underline that it is a new technology and as such it still needs to be developed for a quality service. So far these are the disadvantages by VoLTE:
Call disconnection. As we have already said, it is a new technology and the 4G network does not yet have sufficient extension to guarantee a call without disconnections as it uses different antennas than other technologies.
Limited to certain devices. As mentioned above, the only terminals that will support VoLTE calls will be those equipped with 4G technology.
Without communication between operators. In principle it is possible to call via VoLTE only between customers of the same operator, for example calls between one operator and another cannot be made via VoLTE.
Price change. Now that we have gotten used to the flat rate for calls, let's change technology. VoLTE calls, as we have said, use the data network. Therefore, the collection of such calls can be found in the part relating to the use of data in our invoice.
Obviously it is an advance with respect to the way of communicating that will revolutionize traditional telephone calls as the same telephone that has revolutionized communications. What do you think of this new technology? Have you already tried it?
Further Reading:
LED headlights for cars: advantages and disadvantages
Differenze TV LED: Edge LED vs Direct LED vs Full Array
What is the difference between Amoled and LCD display?
Xiaomi challenges Samsung: it will present the Mi 9 on the same day as the Samsung Galaxy S10
Air fryer, how it works, pros and cons