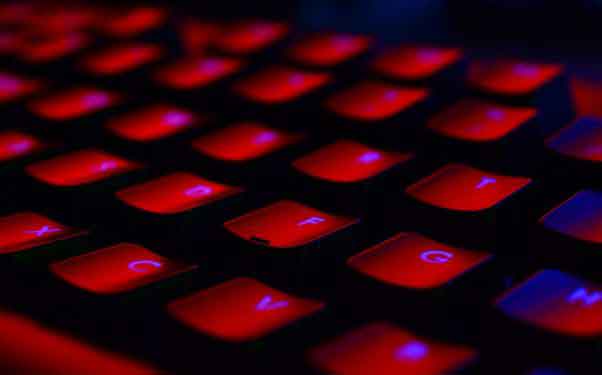 Have you heard of Mozilla VPN before? Here are some essential things to know before getting on board with Mozilla VPN. Whenever you use the internet, you may be monitored or tracked, unless you are using a trusted virtual private network (VPN) that hides your location, encrypts your data, and allows you to browse the internet anonymously.
In the absence of this, third parties can track your IP address and location, track your online activity and access your personal information at will. These are just some of the reasons why you need a VPN on the web these days. Mozilla, owner of the popular Firefox browser, now runs its own VPN called Mozilla VPN, which promises, among other things, better online privacy, security and anonymity.
What is Mozilla VPN?
Mozilla VPN is Mozilla's proprietary virtual private network client. It is open source, available as a browser extension (Firefox browser), desktop application (Windows, macOS, Linux) and mobile application (Android, iOS).
The beta, Firefox Private Network, was launched on September 10, 2022 and officially as Mozilla VPN on July 15, 2020. And, wait, there's a waiting list to sign up. But before joining Mozilla VPN's waiting list, there are a few things you need to know.
Mozilla VPN Logging Policy: What Information Does Mozilla VPN Keep?
Most VPN providers preach a no-logging policy. In practice, however, the reverse is often the case. For example, most VPNs temporarily keep user logs and / or usage logs for up to 24 hours (or more).
Only a handful of reputable VPN clients, such as ExpressVPN, VyprVPN, SurfShark, are used independently and have confirmed that they are implementing a truly zero-logging policy. What about Mozilla VPN? In a reply to a FAQ, Mozilla wrote:
We do not log, track or share any of your network activities. We strictly adhere to Mozilla's Data Privacy Principles and only collect the data necessary to keep the VPN operational and improve the product over time.
Mullvad also displays a no logging policy. And since Mozilla VPN works on the Mullvad network, it's safe to assume that Mozilla VPN is no-log compliant too. While Mozilla VPN is ahead of its time in collecting your data, it's unclear how long you keep logs of non-network activity, such as connection logs and traffic logs.
The main features of Mozilla VPN
Below are some of the essential features of Mozilla's VPN:
No logging policy
Fast and secure network
1 touch for privacy
Growing coverage around the world
754 servers in 36 countries
It supports up to 5 devices
Device-level encryption
Unlimited Bandwidth
kill switch VPN
Split tunnel
Insecure network warning
Access to the local network
These are all essential features for any VPN. It's certainly not best-in-class by any standard, but for a new player, Mozilla VPN appears to be okay.
Let's delve into some of the most important aspects of Mozilla VPN.
Coverage
Mozilla VPN is currently only available in six (6) countries; United States, United Kingdom, Canada, New Zealand, Singapore and Malaysia. According to Mozilla, more regions are in the works.
Mozilla VPN also provides coverage for up to five (5) devices per user. Additionally, it provides device-level encryption for connected devices, protecting you from prying eyes, trackers, hackers, etc. Mozilla VPN is compatible with devices running:
Windows 10 (64 bit)
macOS (10.15 or later)
Android (version 6 [Marshmallow] and later)
iOS (13.0 and later)
Linux (Ubuntu only)
According to Mozilla, its VPN relies on hundreds of Mullvad servers spread evenly across over 30 countries, to give you the widest coverage possible.
Security and encryption
VPNs use several security and encryption protocols to protect your data. This includes:
Point-to-point tunneling protocol (PPTP)
Layer 2 tunnel protocol (L2TP)
Apri VPN
Source Socket Tunneling Protocol (SSTP)
Internet key exchange (IKEv2)
Internet security protocols (PPTP, L2TP) and OpenVPN encrypt data packets with an encryption key known only to the VPN client and server. This blurs your data so that external entities cannot reach, read or redirect it.
Most VPNs also use 256-bit encryption. For example, ExpressVPN uses 256-bit AES encryption and mixes your traffic with that of others to protect your data.
Mozilla VPN on the other hand runs on Mullvad's global server network which uses the most advanced WireGuard protocol to encrypt all network activity and your IP address.
Technology, platform, speed
Mozilla VPN runs on the Swedish-owned Mullvad network, supports OpenVPN and VPN Bridge. A VPN bridge allows you to connect a remote computer to the local (office) network.
Mozilla VPN supports Windows, macOS, Linux, Android, and iOS, and offers device-level encryption for up to five connected devices, as well as split tunneling for Android devices.
You can also benefit from Mozilla VPN's kill switch, insecure network warning, and local network access, to get the most out of your VPN. Is Mozilla VPN Fast Enough?
Independent speed tests by Security.org show that Mozilla VPN on Android and iOS has download speeds of around 40 Mbps. This means that Mozilla VPN can give your regular ISP a run for its money.
Equipment / server
Mozilla is not a newcomer to the Internet ecosystem. Its Firefox browser, among other products, is widely used and renowned for its commitment to promoting online privacy.
Although Mozilla VPN relies on the Mullvad server network, it is not an orphaned project by any stretch of the imagination. It still benefits from Mozilla's rich history, experience, knowledge base, framework and infrastructure of over 20 years.
Relying on external infrastructure isn't the end of the world, but it might raise some concerns. Conversely, other VPN providers like VyprVPN own 100% of their servers, hardware and software in all the countries they operate in, giving them more control and flexibility. Perhaps, if Mozilla VPN becomes viable in the future, Mozilla may decide to build, operate and maintain its own Mozilla VPN server network.
Price, payment method and refund policy
Mozilla VPN will set you back € 4,99 per month. There are currently no other pricing plans or options and no long-term binding contracts. The same can be said of Mullvad VPN, which charges you a flat rate of € 5 per month. In contrast, VyprVPN's most popular plan costs € 1,67 per month, billed every 3 years at just € 60 for 36 months.
Currently, you can only pay for Mozilla VPN using your credit card. This is a huge drawback for a privacy-based VPN service. We are hoping for an option that will allow you to pay with PayPal or cryptocurrency in the near future.
Additionally, there is a 30-day money back guarantee, but it comes with a caveat: Mozilla VPN purchases made through App Markets (PlayStore, AppStore, etc.) are subject to App Marketplace rules and may not benefit. of a refund.
Competition
Competition in the VPN space is rife. As a user, this gives you a lot of options to choose from, such as ExpressVPN, VyprVPN, NordVPN, even a self-hosted VPN, or other VPN provider.
Mozilla VPN's main strengths include Mozilla's pedigree aided by Mullvad's vast network of 750+ servers spread across 30+ countries, as well as its WireGuard protocol, device-level encryption, and insecure network warnings.
On the other hand, Mozilla VPN faces stiff competition in terms of features, pricing, data collection, sharing and recording practices, coverage, and limited reach.
According to Mozilla's Data Privacy Policy, it may share your data with government agencies if required to do so under certain circumstances.
VPNs like ExpressVPN enforce a strict and verified no-logs policy, have their 160 servers in 94 countries, can bypass Chinese DPI and Great Firewall, use 256-bit AES encryption, have a TrustPilot rating of 4,7 stars, have Firefox, Edge, and Chrome extensions support more devices including routers, game consoles, and smart TVs, etc, but of course it's more expensive.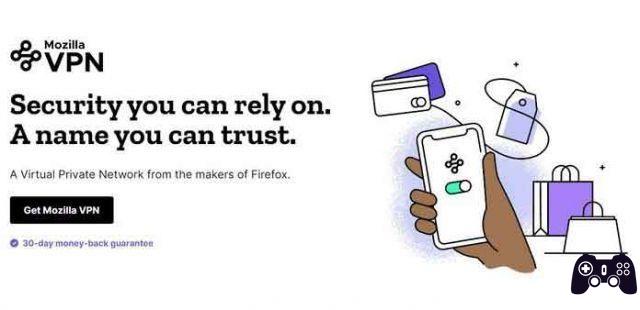 The pros and cons of using Mozilla VPN
Let's take a look at some other pros and cons of using Mozilla VPN:
Professionals:
Mozilla's pedigree of over 20 years
WireGuard encryption
Zero logging policy for network activity
Over 750+ servers
Elegant features like kill switch, dynamic IP address, device-level encryption
Unlimited Bandwidth
Fast download and upload speeds under favorable network conditions
Allows torrenting
Works with Windows, macOS, Linux, Android and iOS
It supports up to five devices
Fixed monthly plan at € 4,99, no long-term contracts, money-back policy, 30-day money-back guarantee
While those pros are enough to get you to try Mozilla VPN, it's always best to look at the downsides.
Against:
Strong competition from more experienced VPN providers
Only available in six countries
Collects key data such as name, email, timestamp, server type, device type, operating system type, hardware configuration, and source IP address (although it claims not to log them)
Servers present in only 30+ countries
Lack of multihop capability (not a problem though)
Variable download and upload speeds on Android and iOS
4 of the 6 countries currently served by Mozilla VPN are 5 Eyes countries
Location within a country 5 Eyes (United States) and related data sharing policy
Split tunneling only available for Android users
Relatively expensive at € 4,99 per month (€ 59,88 per year)
Payment by credit card
How to get Mozilla VPN
If you decide to get Mozilla VPN, here's what to do:
Go to the Mozilla VPN homepage.
Click on Get Mozilla VPN.
From here, log in or create your Mozilla account.
On the next screen, you will be asked to enter your credit card information for the subscription.
Awards Download to start installing Mozilla VPN on your device.
How to join Mozilla's VPN wait list
If Mozilla VPN is not yet available in your country, but you want to be notified when it becomes available, consider joining the waitlist. Here's how to do it:
Go to the Mozilla VPN homepage
Click on Get Mozilla VPN
Log into your Mozilla account
Fill out the form Join the VPN waiting list.
Select the desired operating system (s).
click on Join the waiting list.
And voila, there you are. Should You Consider Mozilla VPN? Maybe you should, if for you the pros outweigh the cons. Plus, since there's a 30-day money back guarantee, you really have nothing to lose.
Further Reading:
How to change the home page in Mozilla Firefox
How to browse incognito on a Windows 10 PC
How to clear the history of any web browser
Error 83 on Disney Plus: how to fix
What is an .OBB file and how to use it