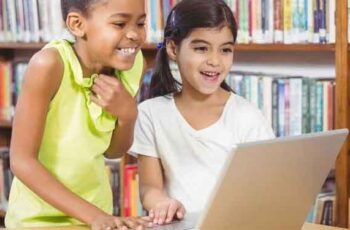 An automatic filter that blocks explicit content, Google SafeSearch is a must for families. Are you tired of manually filtering and keeping an eye on your child's online activities? Then you need Google SafeSearch - it was specifically designed to provide a safe browsing experience for kids.
So what does SafeSearch actually do? Is it really safe to trust adults? And how to activate the SafeSearch filter today?
What is Google SafeSearch?
Think of it as a search engine built for young people. SafeSearch blocks explicit images and content from Google search results, ensuring your kids won't come across anything objectionable. In addition, it can be configured for all types of browsers, tablets and mobile devices.
Why use a web filter for children?
The internet is a wonderful learning platform for children, but unfortunately, it is also full of online threats and questionable content that children should never be exposed to. In addition to protecting children from the outside world, parents nowadays also need to protect them from the online world.
Children are more often at risk when online as they don't necessarily understand the consequences of actions. Without filtering and web monitoring in place, children can easily end up sharing personal information with threat actors or viewing explicit content.
Here are some benefits of setting up the web filter for kids:
Block inappropriate content from appearing on the screen.
It provides parents with self-control over their children's online activities.
Due to the limited use of the websites, the risk of certain computer viruses is also reduced.
Your personal information is protected online.
Block file and application sharing without permissions.
It provides parents with a list of all the websites they visit, so adults can make informed decisions about their children's browsing habits.
By setting appropriate filters, parents can protect children from online threats. By using other measures such as learning about cyber threats, using parental control apps, setting guidelines, and notifying children of the dangers lurking online, parents can bridge the gap and ensure the safety of children when they surf online.
How Google SafeSearch helps online safety
Google is in fact the most popular search engine of all time and is the default home page for most users. The main goal of Google SafeSearch is to filter adult content so that children are not exposed to it while browsing online.
Search engines may sometimes display sexually explicit content or images with certain search terms even if parents have blocked visiting specific websites. This is where SafeSearch comes in - by filtering explicit content from search results, it helps parents set up automated parental controls.
You can think of SafeSearch as a parental control integrated into the Google search engine.
Fortunately, SafeSearch is activated automatically for most of the children's devices such as Chromebooks and school iPads, but sometimes parents would have to activate it manually, especially if they are sharing devices with their children. We will come back to how you can do this.
While SafeSearch is active, no results will be returned if a child enters a suggestive or inappropriate search term. And for parents, this can be a huge sigh of relief.
How to remotely control what your child is doing with their cell phone
Is Google SafeSearch Really Safe?
SafeSearch uses keywords to filter search results and prevents web pages from sites that contain certain unacceptable words from loading. There is also a SafeSearch lock which gives parental control so that only they can change the setting.
But just like with any type of web filter, SafeSearch isn't 100% accurate. Some DNS restrictions may prevent SafeSearch from blocking cached content on your browser or device before enabling it.
For this to work well, you can clear the DNS cache, but be aware that it can take up to 24 hours for the DNS entries to update. Some other Google SafeSearch limitations include:
It only comes with two settings: on and off.
It is not possible to create blacklists or whitelists for certain websites.
The sensitivity level cannot be adjusted.
It is based on cookies and is browser specific.
However, any amount of protection and filtering is good when children are involved. Since SafeSearch prevents most adult images and websites from being displayed, you should definitely give it a try.
You can report content that has not been filtered by SafeSearch so that they can review it and add it to their adult content list.
Further Reading:
How to enable kids mode in Microsoft Edge
How to change Google Assistant voice on Android
Can I set parental controls on Google Chrome
The best tablets for children
You have forgotten the Child Mode PIN on your Samsung Galaxy