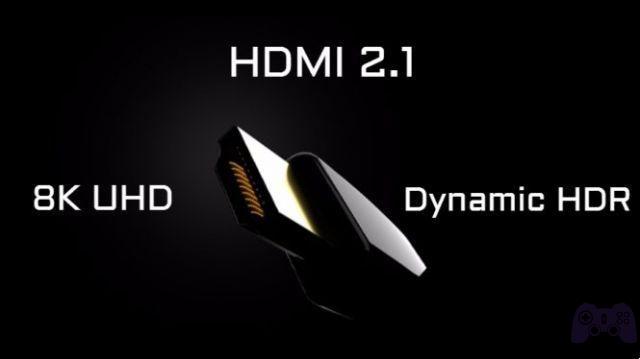 The HDMI connector has been updated with the arrival of the specification HDMI 2.1. Looking at the current 2.0 numbering, you might think that the changes introduced in the technical specifications of this almost universal connection standard are not many. But sometimes appearances can be deceiving, and the sure thing is that we will be witnesses of a big step in the evolution of this technology present on all types of devices.
What is 8K resolution and how does it work? >>
Defined by HDMI Forum, an association formed by the major companies in the industry, the HDMI 2.1 specification contains important news for home cinema enthusiasts and video game console users. And even more remarkably, it sets the standards for what will be the post UHD era of the future, as the new connector is ready.
Not everything is as it seems. Although the specification rises by a tenth with the move to version 2.1, the connector itself and to a large extent the cables will remain identical. Compatibility with previous versions is therefore maintained nothing will stop you from connecting a Blu-ray player or game console with HDMI 2.1 to your current TV.
Similarly, i certified cables such as HDMI 2.1 will work perfectly on older devices. New cables and devices based on the HDMI 2.1 standard will benefit from unprecedented features, in part because of it bandwidth increasing from the current 18 Gbps to 48 Gbps. In practice we will get a higher image and audio quality, but also advanced connectivity functions that until now could not be implemented.
HDR, HDR10, HDR10 +, Dolby Vision - what do these TV features mean? >>
Support for 10K displays and dynamic HDR
Perhaps the most surprising of the features incorporated into the 2.1 specification is support for i display 10K. Yes, you read that right: 10K. Despite the fact that Super Hi-Vision or 8K TVs have just been released, the HDMI has already incorporated support for 10,240 x 4,320 pixel displays using image compression.
The uncompressed image quality will amount to 8K with 60 frames per second and support for HDR, setting the stage for the next generation of televisions.
We don't have one TV 10K, but we have an HDMI cable that supports that resolution and, in addition, a high image refresh rate. Club3D, an old site known to fans of technology and graphics cards, has launched its own first HDMI 2.1 cable, and cutting-edge technology is ready for the future.
Il Club3D HDMI 2.1 it is one of the first cables with this standard on the market. This is a cable that will achieve a spectacular resolution of 10K, but also a high frequency of 120Hz. Thus, HDMI supports 4K, 8K, and 10K resolutions at 120Hz thanks to a bandwidth that amounts to 18 HDMI 2.0 Gbps to 48 Gbps.
In addition, the channel bit rate has doubled from 6 Gbps to 12 Gbps thanks to Club1371D's new CAC-3 cables. If you want to see what an HDMI 2.1 is like, we leave you a representative picture below.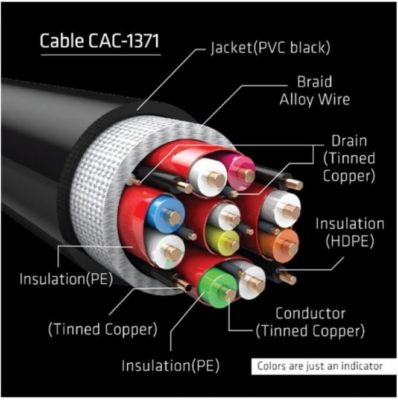 What's interesting is the HDMI 2.1 cable technology, as in addition to supporting 10K resolution, it has VRR support for variable refresh rates. This means that all management is carried out by the cable itself, decreasing the lag and stuttering of the image, something that mainly benefits gamers and that we could start using today with the 4K TVs.
Now, we will have to wait until CES 2022 to see some 8K TVs (even if there are already some) and, above all, to see if the new consoles support that resolution.
QLED vs. OLED vs. MicroLED, what is the best technology? >>
Further Reading:
Best 4K HDMI Cables
The best adapters from HDMI to VGA
How to connect Chromebook to TV
How to connect Chromebook to the monitor
Why isn't Prime Video working? 6 solutions